Maria Sharapova stormed her way through to the semi-finals after beating opponent Flavia Pennetta in a tough two-setter match last Thursday.
Pennetta, who had beaten Sharapova three times in their previous matches, looked very strong early on, maintaining the 4-2 lead in the first match of the game. But Sharapova came back with a vengeance and wowed the audience with her huge groundstrokes and pinpoint drop shots to win five of the next six games and claim the first set with a score of 7-5.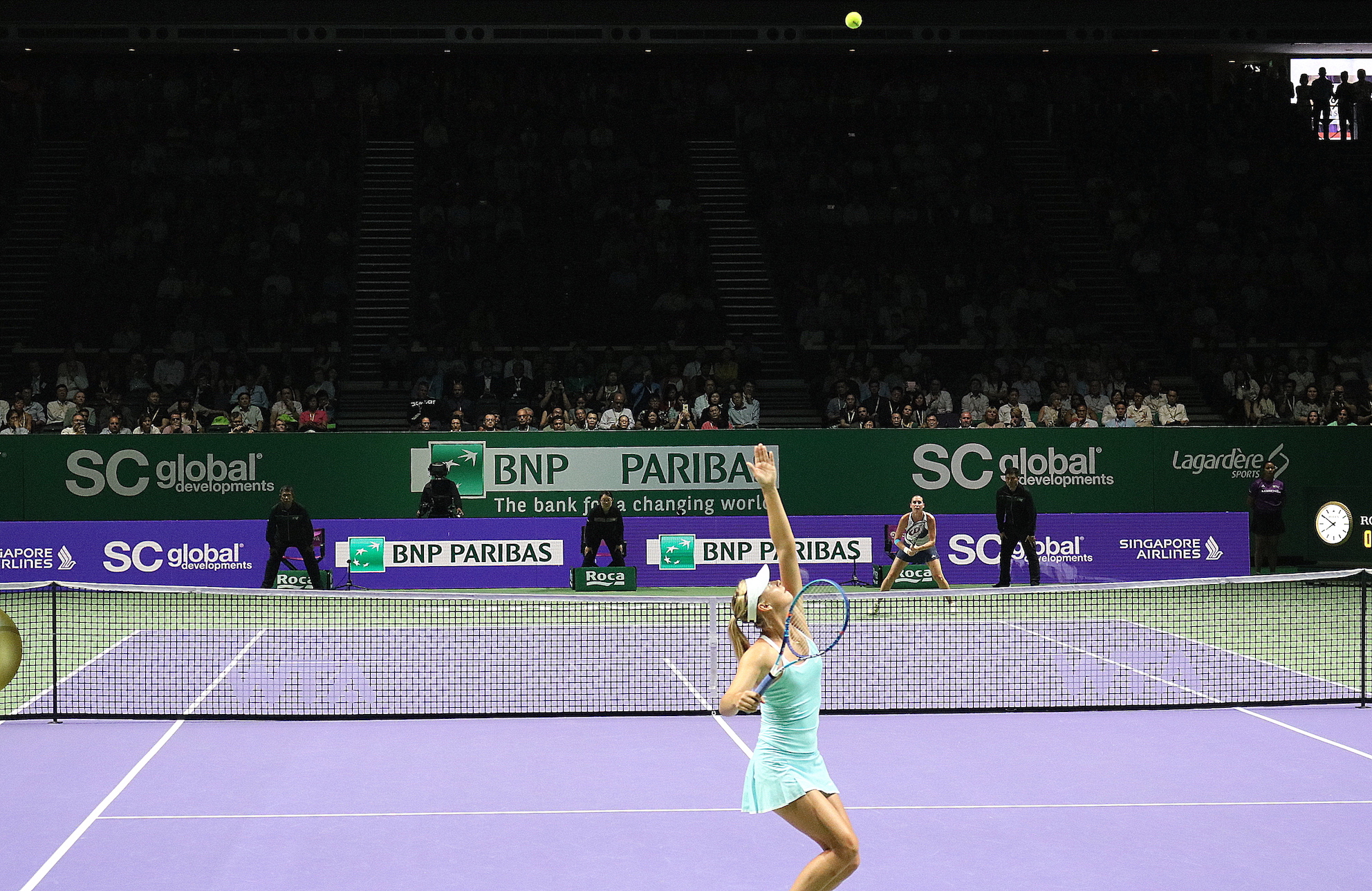 The number three-seeded Russian did not let her guard down and went on to win the next two sets with a score of 7-5, 6-1, securing her eventual win and unfortunately ending the number seven-seeded Italian's WTA Finals hopes, and career.
In an interview after her win, Sharapova expressed her joy in "taking revenge" after having lost to Pennetta several times previously. A strong competitor with an incredible career, she said that it was unfortunate that this was Pennetta's last match before retirement and congratulated her on her Grand Slam win at the US Open. Sharapova also added that while she did not have a great result in her matches here last year, she won her last match and that gave her the energy to work even harder now that she's back here 12 months later.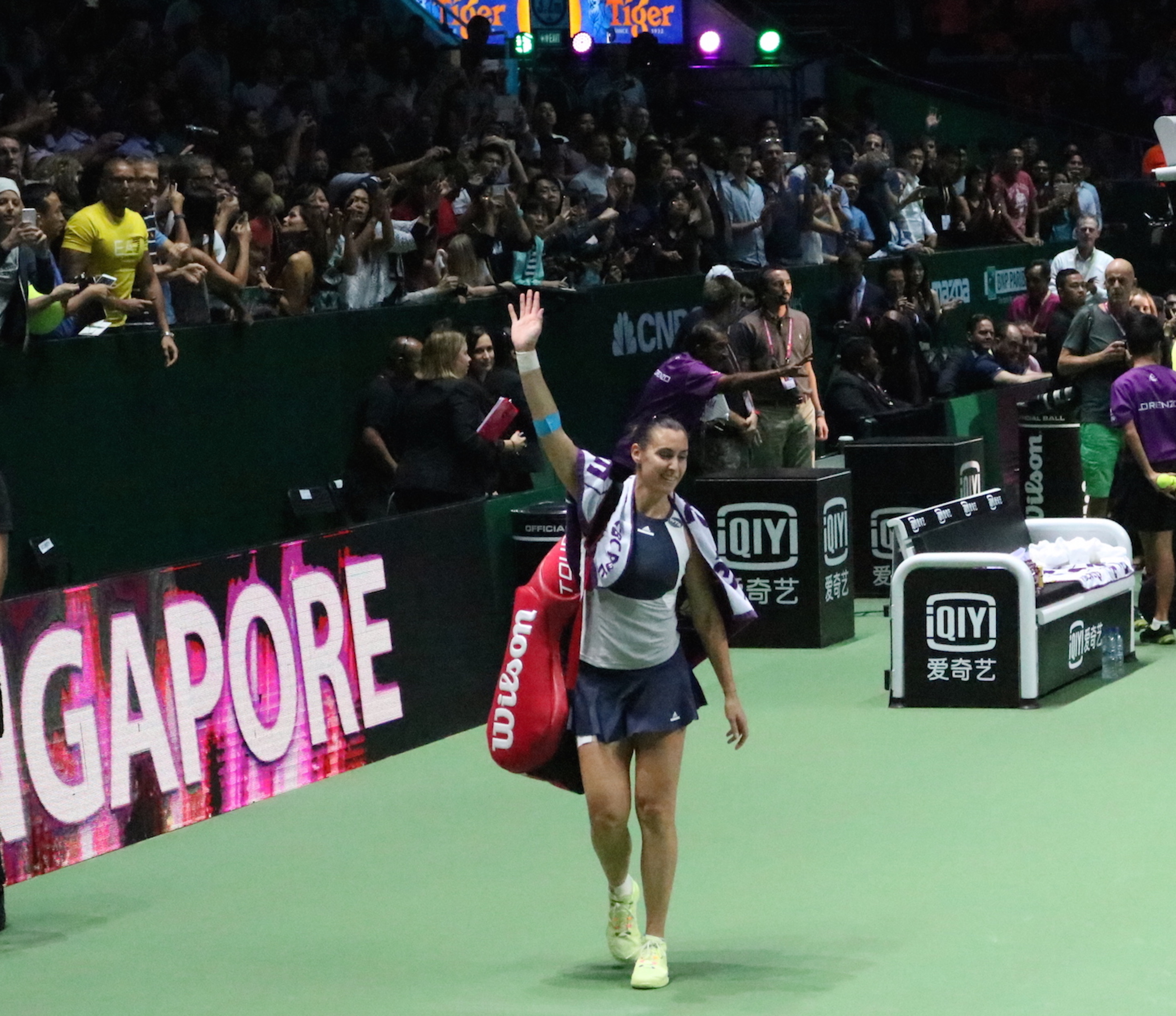 Pennetta also expressed her happiness in playing against Sharapova in the last match of her career, and humbly accepted defeat against a good champion, saying that "because when you lose against such a good player, there aren't too many things to say."