Great news for all pescetarians and crab lovers! Azur Restaurant at Crowne Plaza Changi Airport will be having their special crab and crepe dinner buffet by the award winning Executive Chef Kiang Siang Heng who has over 26 years of culinary experience and the restaurant's culinary team from now till 29 November 2015.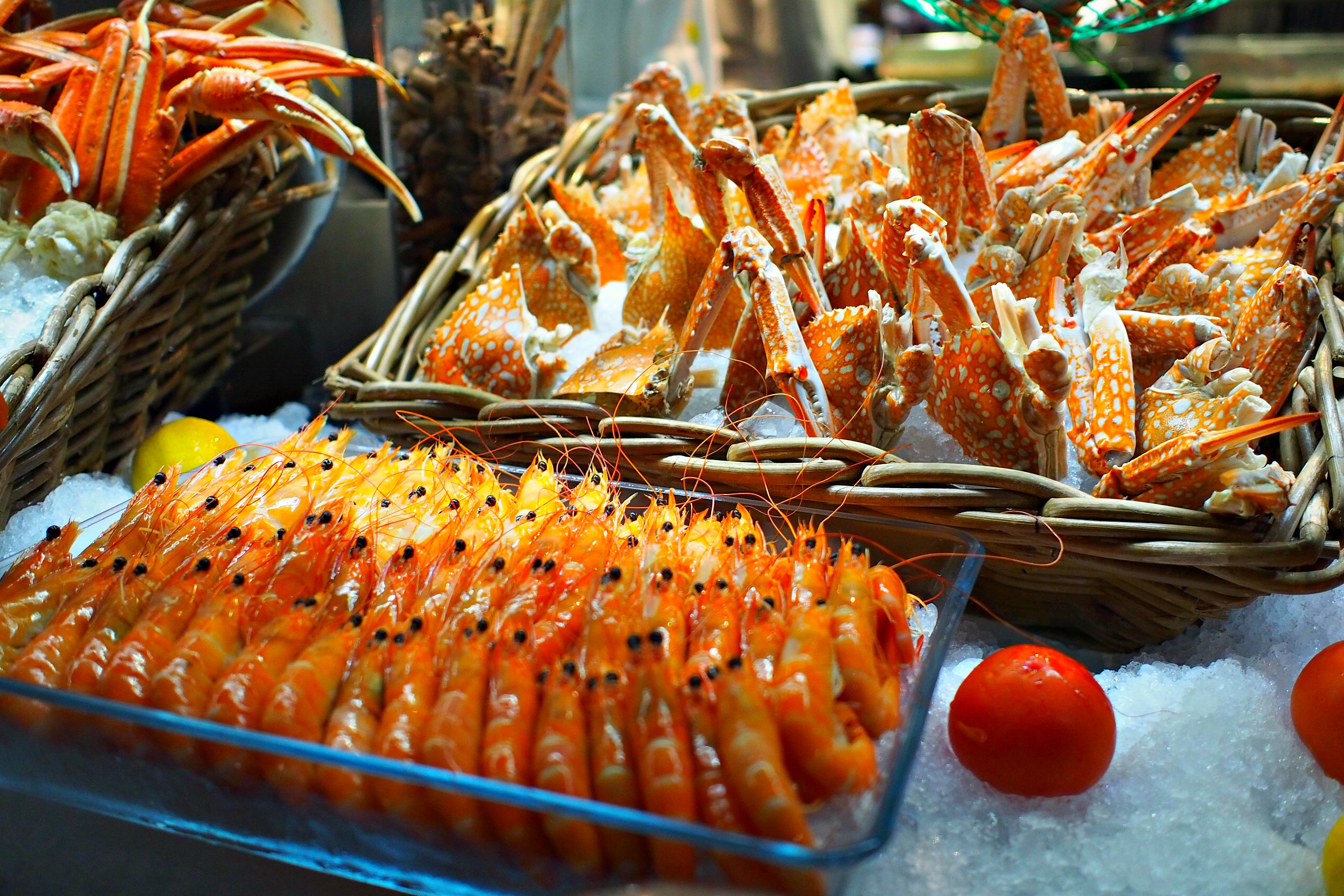 Savour their distinctive sweet and savoury crab and crepe creations that feature Spanner Rock Crabs, Cold Alaska Crab Claws, Cold Stone Crabs, popular hawker-style hot crab dishes and live crepe stations that will surely excite and whet your taste buds.
Due to overwhelming response and good public feedback, Azur Restaurant had extended this promotion from end October till 29 November 2015, available for dinner on Saturdays and Sundays only.
Seafood, Sashimi and Sushi Bar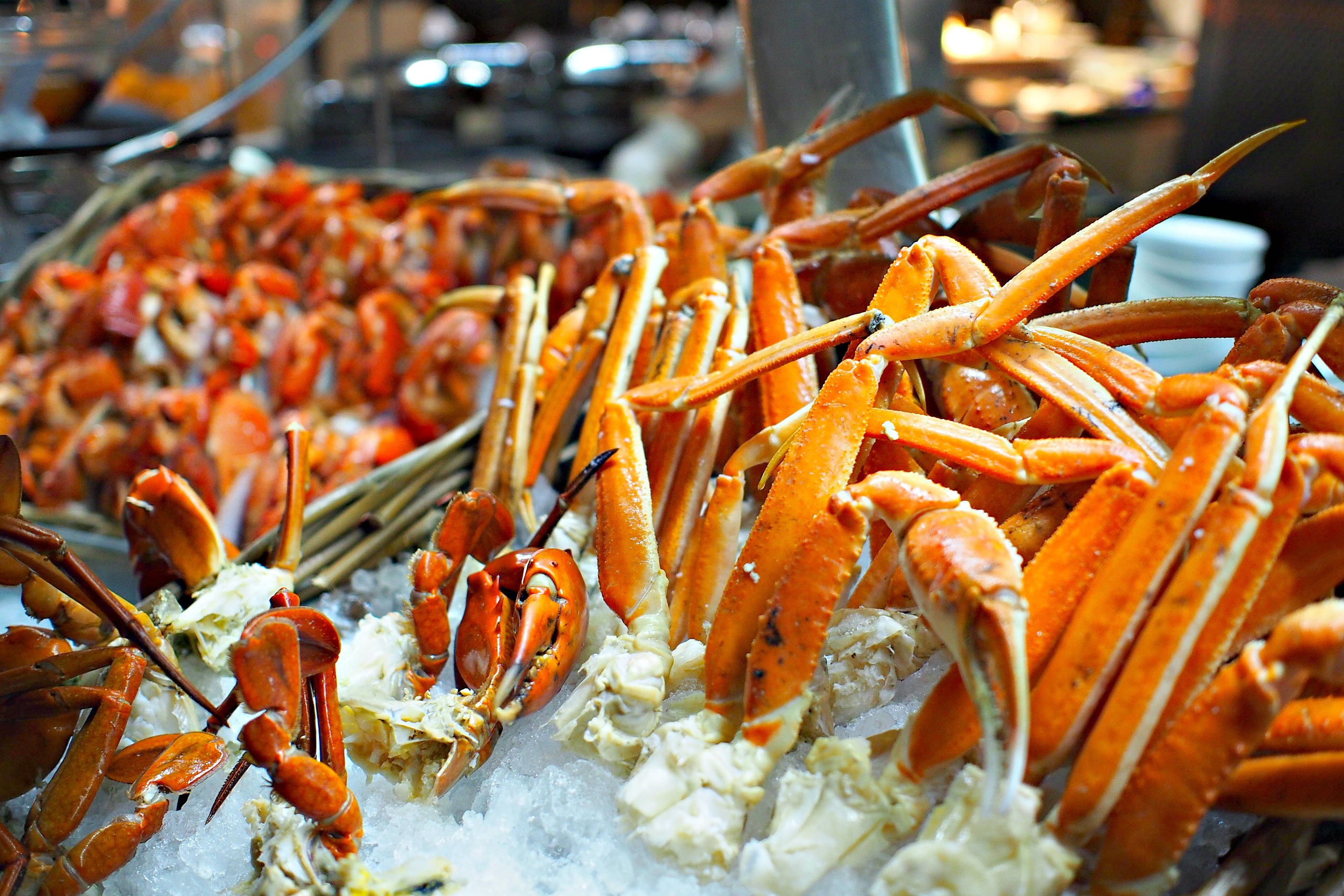 Other than the signature cold crabs, the Seafood, Sashimi and Sushi bar also showcases a variety of Poached Tiger Prawns, freshly Shucked Oysters, fresh sashimi, Ikura Salmon Roe Sushi rolled with Crepe and Cha Soba with Mud Crab Roe and Unagi.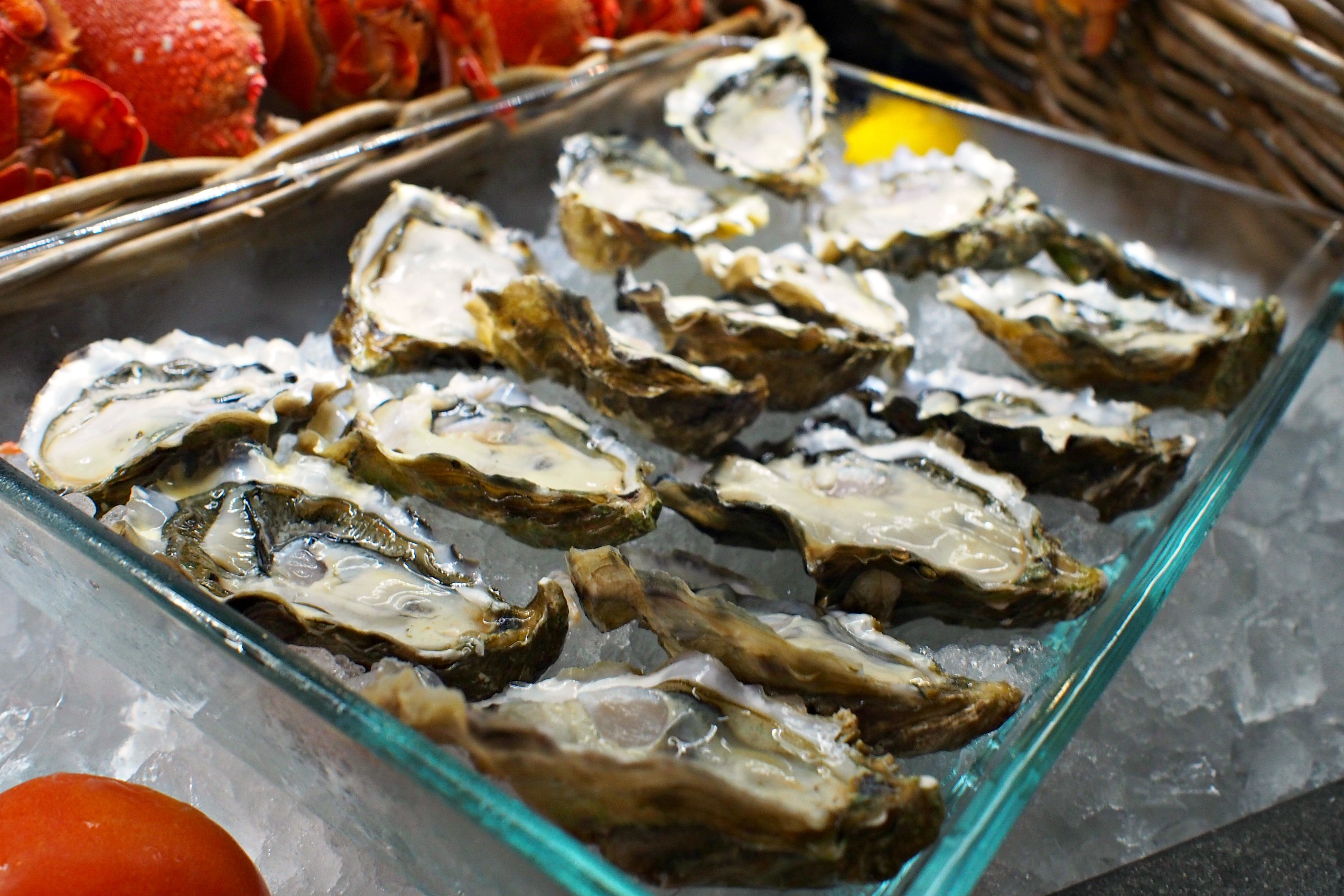 The plump and juicy freshly shucked oysters are always wiped out in a flash once they are served, so be sure to get them fast!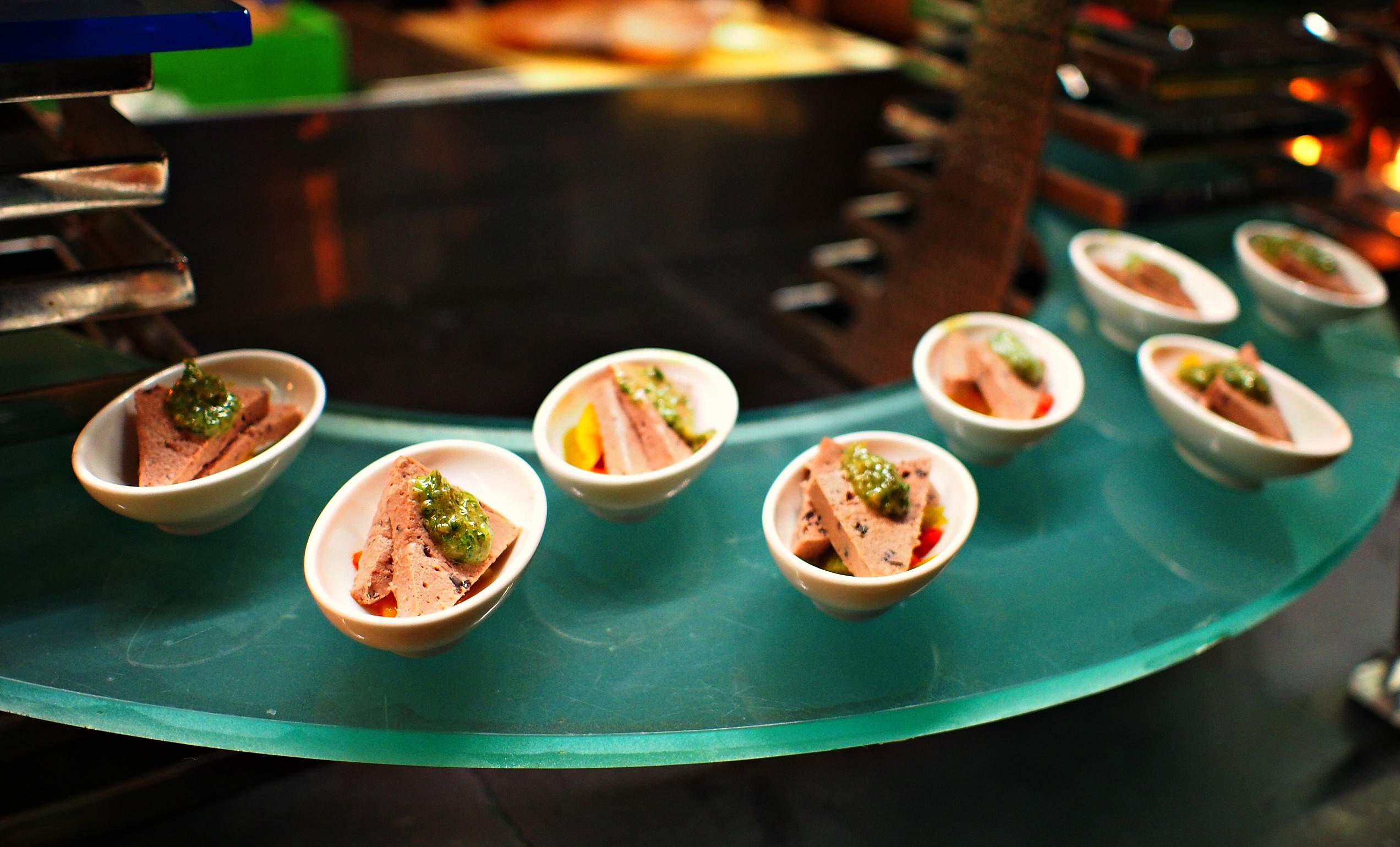 The Vegetable Terrine with Roasted Bell Pepper looks and tastes like foie gras and are actually its vegetarian version cleverly created by the culinary team.
Appetisers and Soup Station
Create your very own Thai-style "Krathong Tong" which are crispy cups filled with chunky minced crab meat stuffing at this station. Other delectable appetisers include the savoury Oriental Roasted Duck Crepes and Mud Crab Claw Salad with Fresh Fig, Avocado and Onion Confit.
Their appetising hot soups include a selection of Asian-style Hot and Sour Crabmeat Soup and the Western King Crab Bisque with Lemon Cream.
Hot Asian and Western Crab Dishes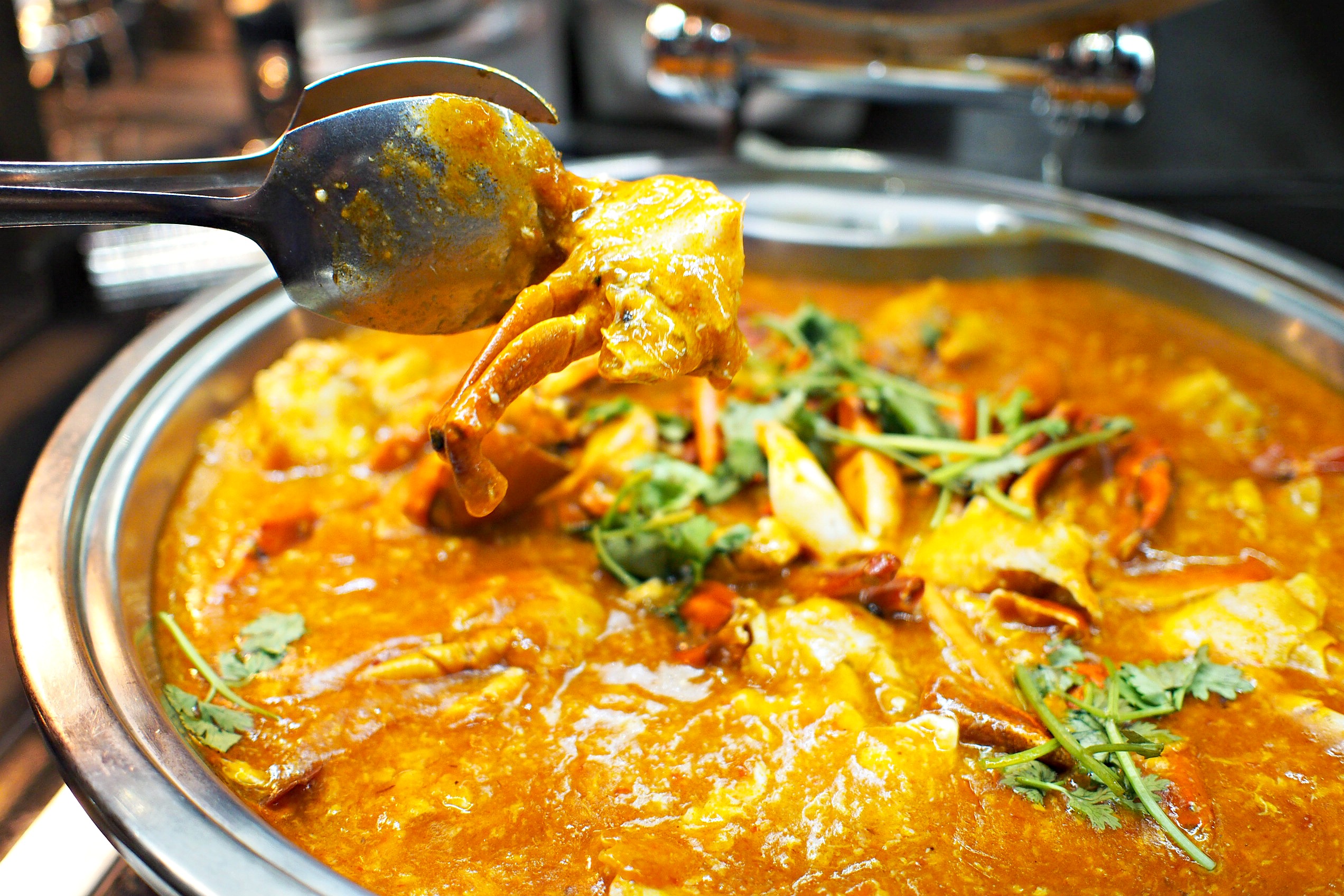 Every 30 minutes, the Hawker Stall will rotate a different popular local crab dish – you can expect to find Cereal Crab, Salted Egg Crab, Black Peppercorn Crab, the Signature Singapore Chilli Crab and Curry Crab. This is simply too good to be missed.
Their hot dishes will not disappoint as well with a wide variety of delicious dishes such as Deep-fried Crab Meat Tofu with Leek & Oyster Sauce, Deep-fried Softshell Crab, Baked Crayfish, and Blue Sea Prawn & Minced Chicken cooked in "Rendang style".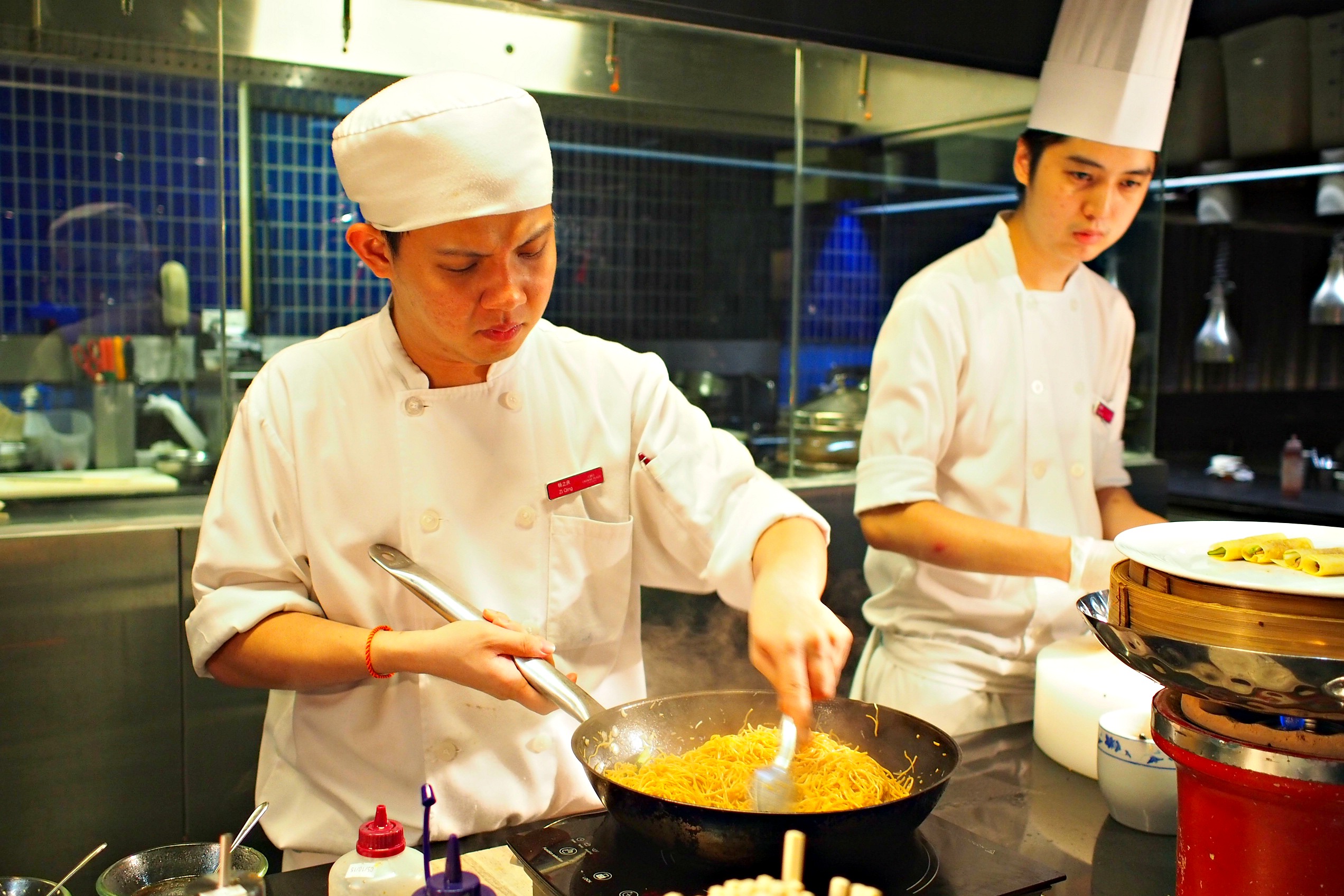 During the buffet, you can also catch the chef whipping up another Thai-inspired dish, the "Bamee Poo", which is an egg vermicelli noodles dish mixed with a rich savoury sauce and garnished with succulent steamed crab meat, fried ikan bilis and tangy mustard sauce.
The Western show kitchen also features a repertoire of western dishes such as Saffron Rice with Tomato Crab, Baked Barramundi with Crab Meat Herbs Crust, BBQ Sri Lankan Crab, Crispy Dungeness Crab Cakes with Chestnuts and Steamed Stone Claw with Zesty Orange Horseradish Sauce.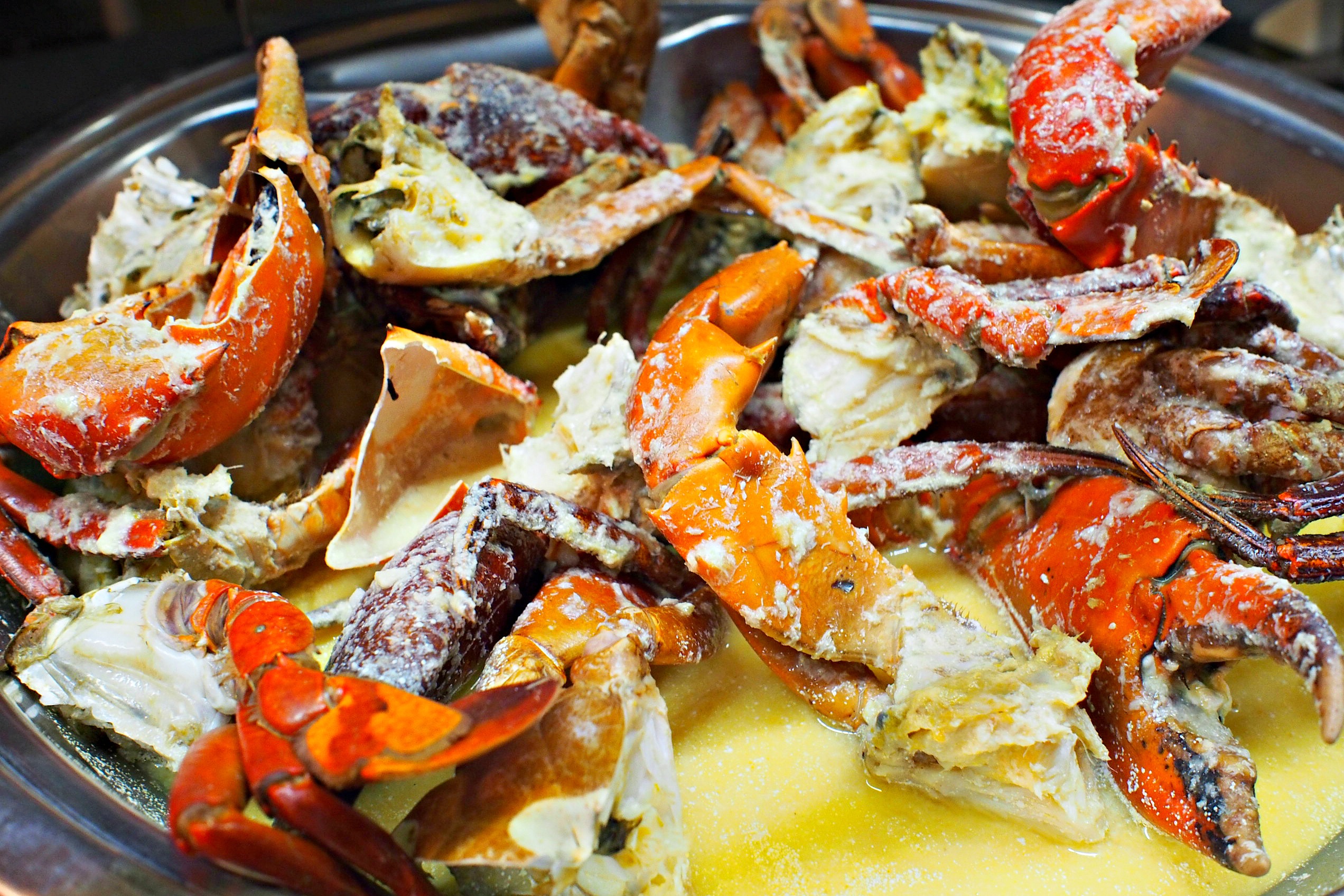 The unique Zesty Orange Horseradish Sauce lends a citrusy and sweet flavour to the meaty flesh of the crab, which is truly delightful.
Live Crepe Stations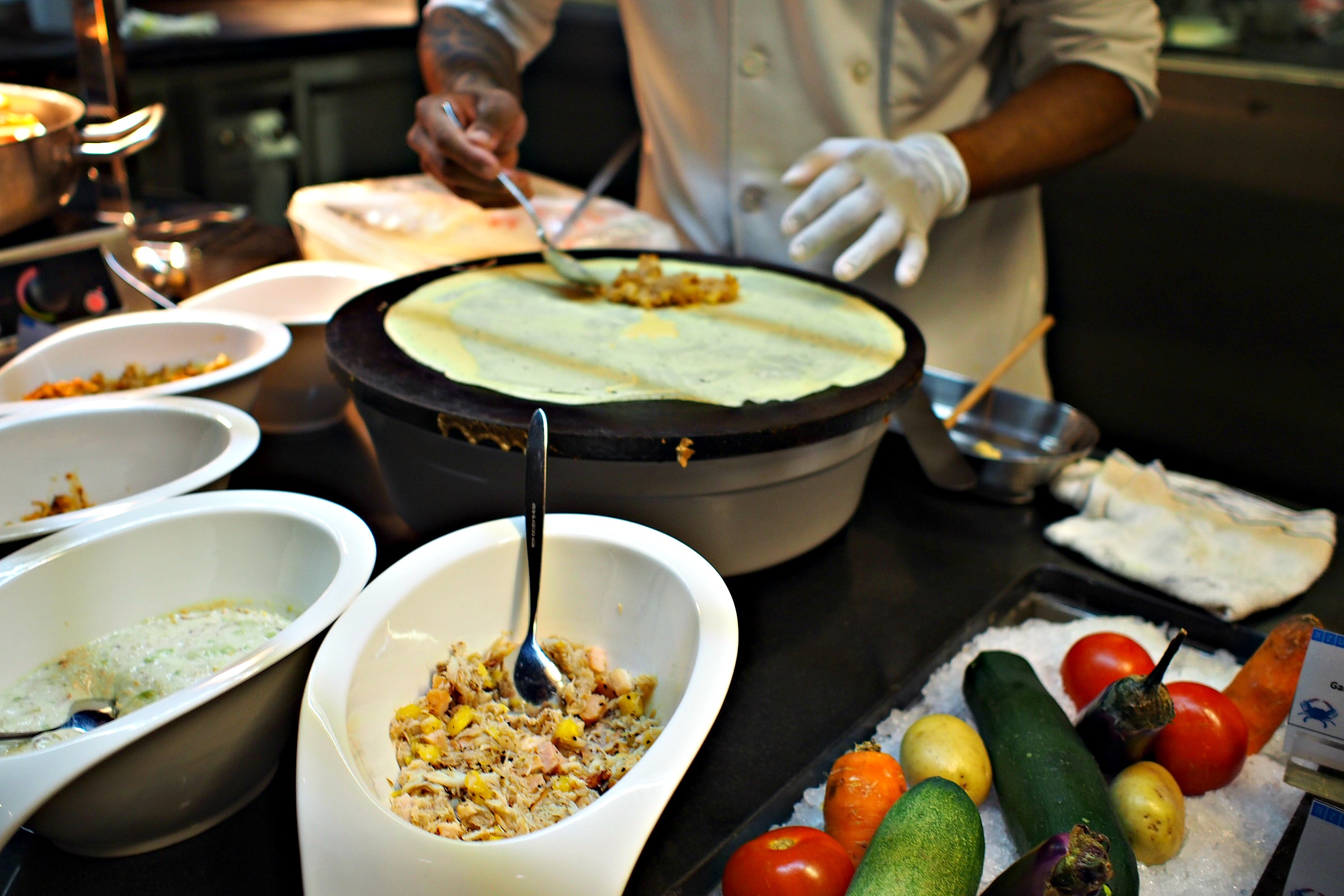 Diners will be spoilt for choices to choose from a variety of crab fillings such as Curry Mayonnaise Crab, Sambal Dry Shrimps Crab, Crab Meat Goulash, Crab with Honey Pineapple Chicken or Snow Crab Wasabi to accompany their crepes at this live crepe station.
Diners can also enjoy a Crepe Suzette where they can pick up a delicious French pancake drizzled in orange butter sauce at the crepe station.
Dessert Island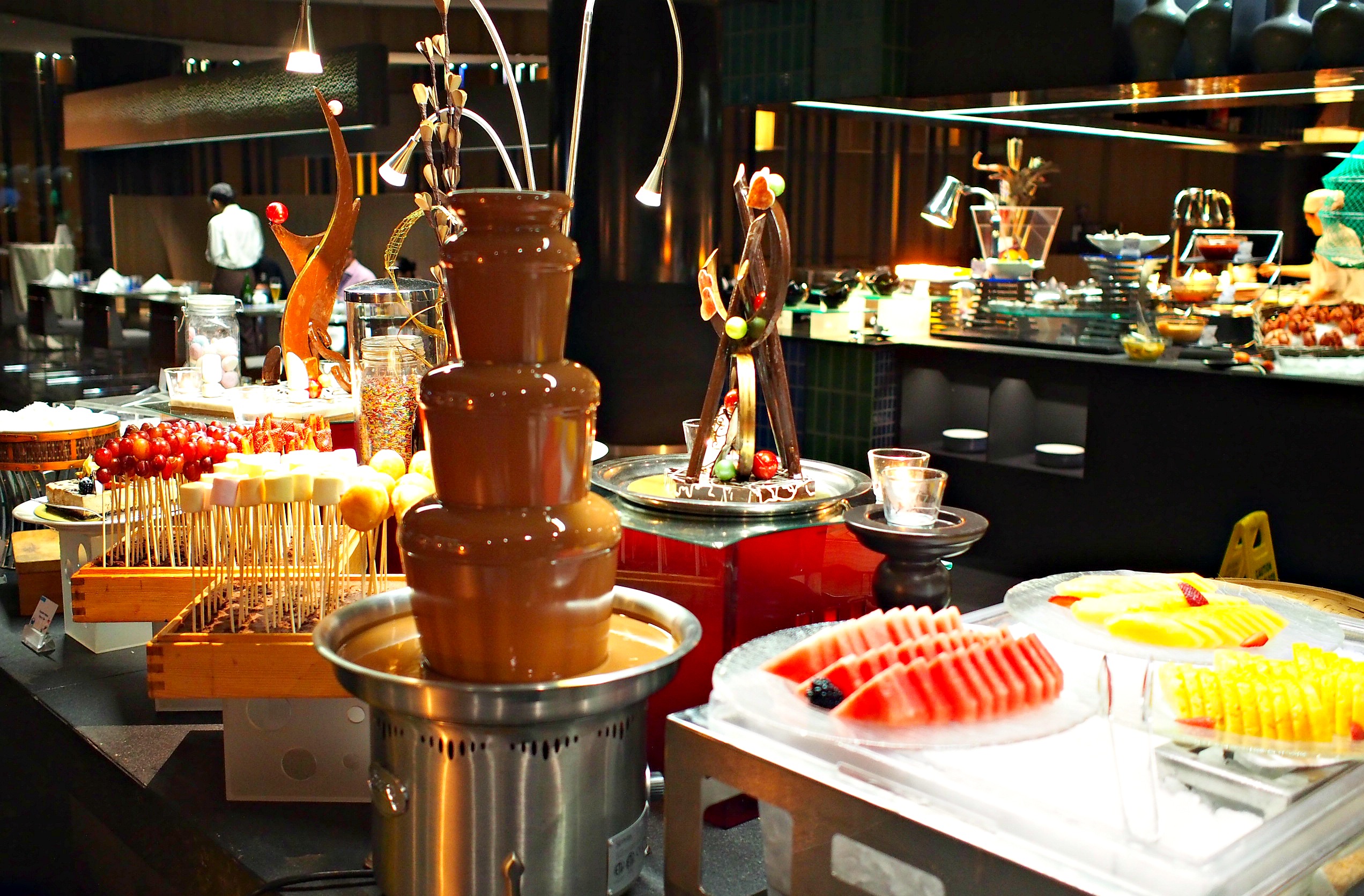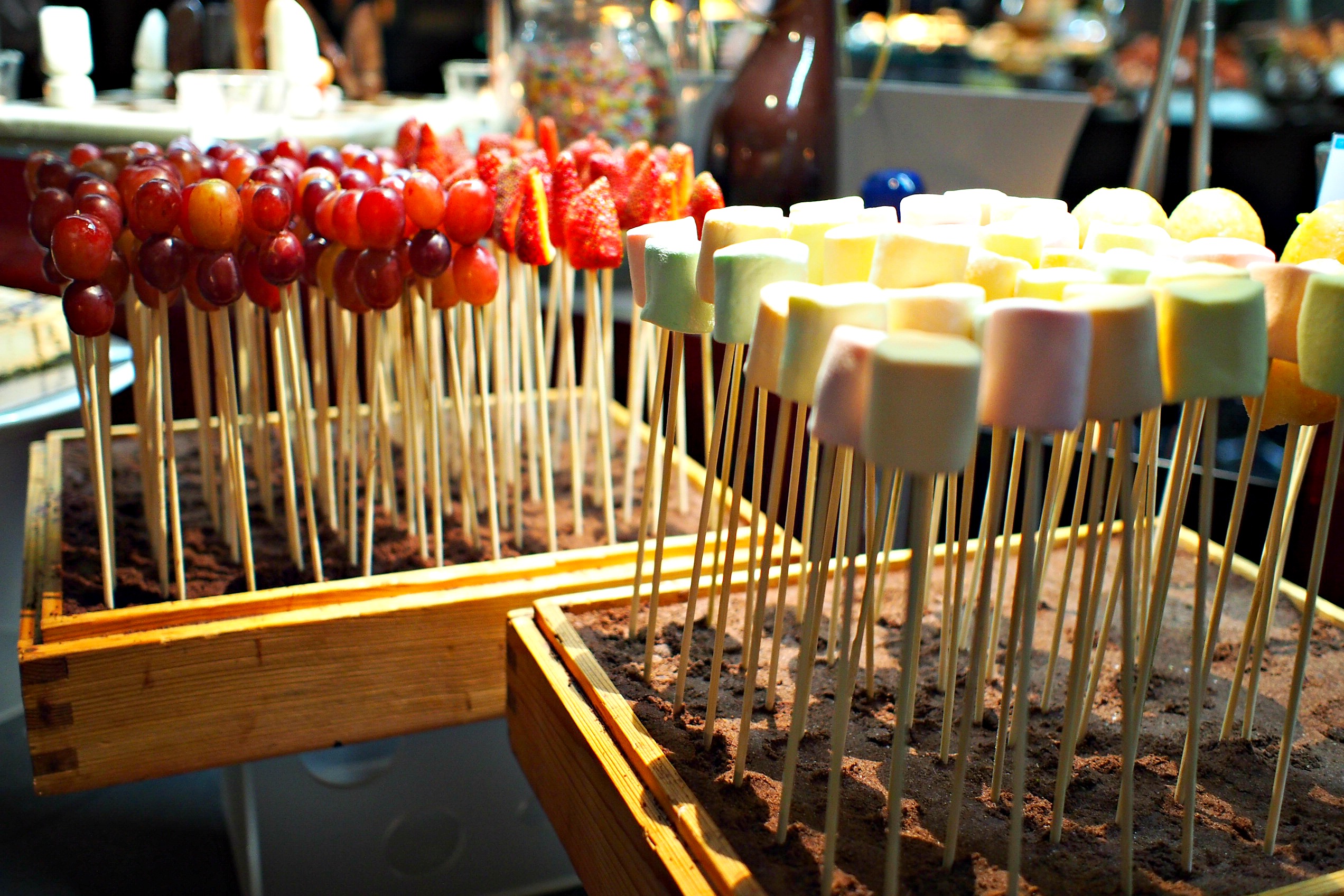 Diners can look forward to ending their sumptuous crab and crepe feasting with a sweet selection of beautifully plated desserts in the likes of Jackfruit Sago in Coconut, Durian pancakes, Chocolate Fountain with mixed berries and marshmallows and other chilled exquisite desserts.
With such an enticing spread of different crabs cooked in a variation of ways and the wide array of tempting desserts and crepes, it's no wonder there's great satisfaction all around for all seafood and dessert lovers.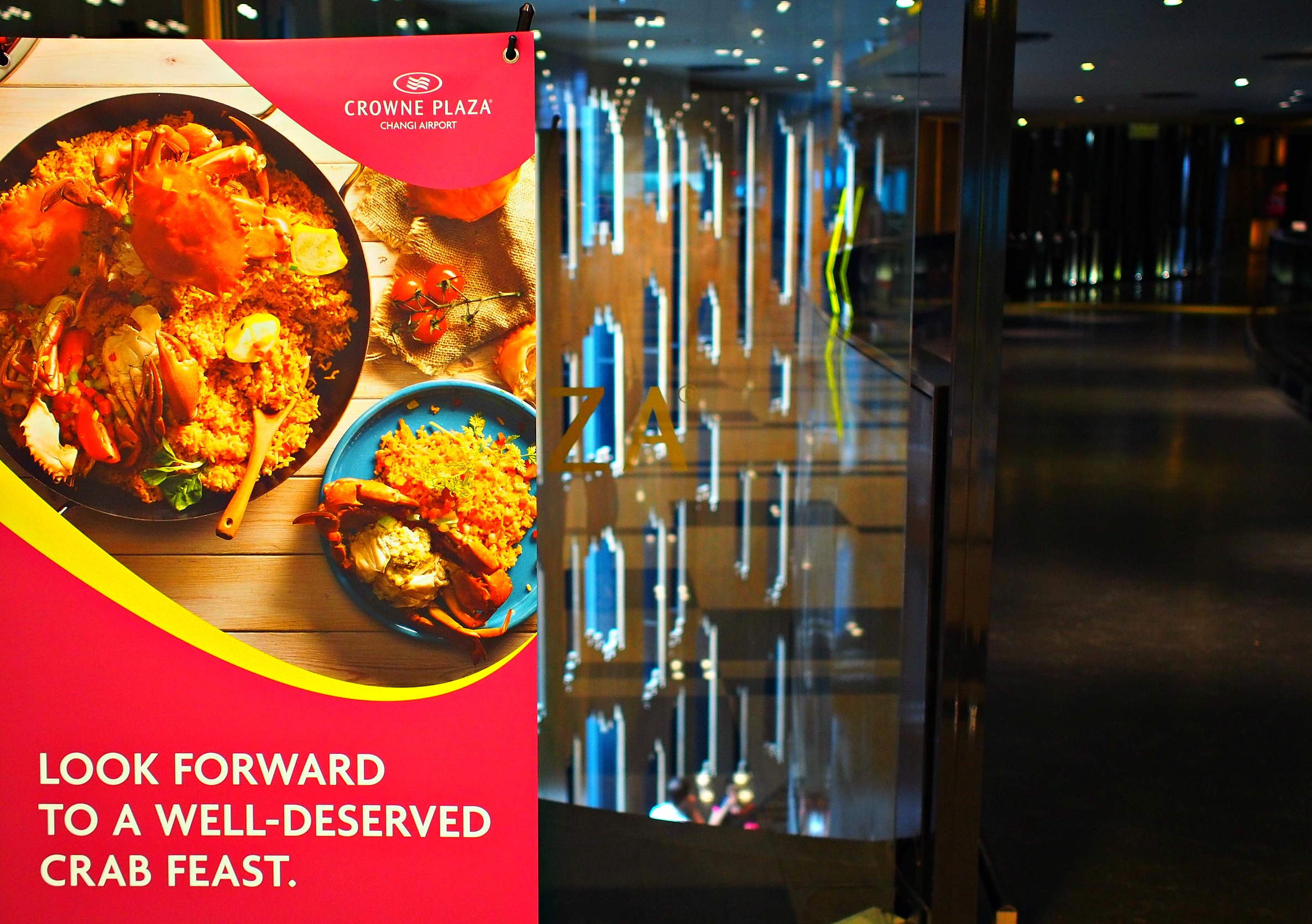 The Crab and Crepes Buffet is happening from 25 September to 29 November 2015. Prices start at $75++ per person for adults and $37.50++ per person for children. This promotion is only available for dinner on Saturdays and Sundays only.
Azur Restaurant
Crowne Plaza Changi Airport
75 Airport Boulevard
Singapore 819664
Tel: +65 6823 5354
Email: [email protected]