Want a taste of Hollywood? Now you can. Brad Pitt and Angelina Jolie's Miraval rosé (HK$298) is being sold exclusively at Marks & Spencer's brand new food store at Queen's Road East in Hong Kong, making the retailer the first in Hong Kong to sell this limited supply of Miraval rosé.
This sought-after wine is produced at the couple's 35-bedroom Château Miraval estate located in a secluded, partially terraced valley in Provence, France. The two Hollywood stars collaborated with the Perrin family of Château de Beaucastel, a fifth-generation winemaking brood located in France's Provence region, to develop their own rosé wine under the Jolie-Pitt & Perrin brand. It is said that Pitt and Jolie have played a significant part in developing the wine, going as far as taking up wine-blending classes.
The Miraval rosé is a pale pink rosé with hints of strawberry, white pear and floral aroma. In the mouth, the palate is crisp and complex, with summer berry, wild herb and tangy tangerine flavours, balanced by a refreshing acidity. The wine has received rave reviews and gone on to be named one of the world's top wines, winning the 84th spot on Wine Spectator's Top 100 Wines of 2013 list.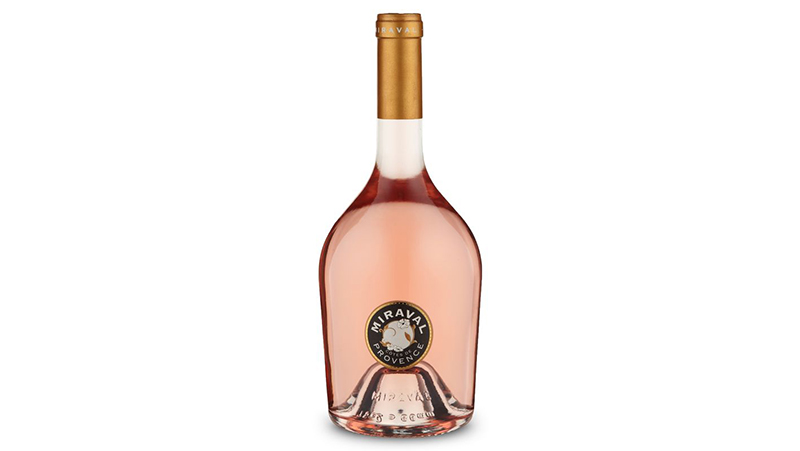 Emma Dawson, drinks buyer at Marks & Spencer said, "We're excited to be launching in Hong Kong what could well be the most famous rosé in the world! Not only does Miraval boasts A-lister owners, it's a really lovely crisp rosé."
We suggest you quickly grab a bottle before it runs out.
Marks & Spencer
38 Queen's Road East, Admiralty
Tel: +852 24653466