Many of us had a great time watching MasterChef Australia series, but little did we know what went on behind the scenes because all the videos and stills looked so incredible when it is broadcasted on TV.
We have been given the exclusive access to cover part of the first ever MasterChef Asia, which will premiere for 15 episodes. The first season of MasterChef Asia was shot in Singapore, hence you can expect to see our lovely attractions such as Singapore Flyer, Lau Pa Sat and Changi Airport.
Episode 4 of MasterChef Asia is shot at Lau Pa Sat Singapore, a historical landmark converted into a hawker centre serving the best local cuisine. I got there at about 7 pm where the action in fact have already began. Upon arrival, I saw a big team of production crew on site filming and teams from MasterChef Asia already busy cooking away.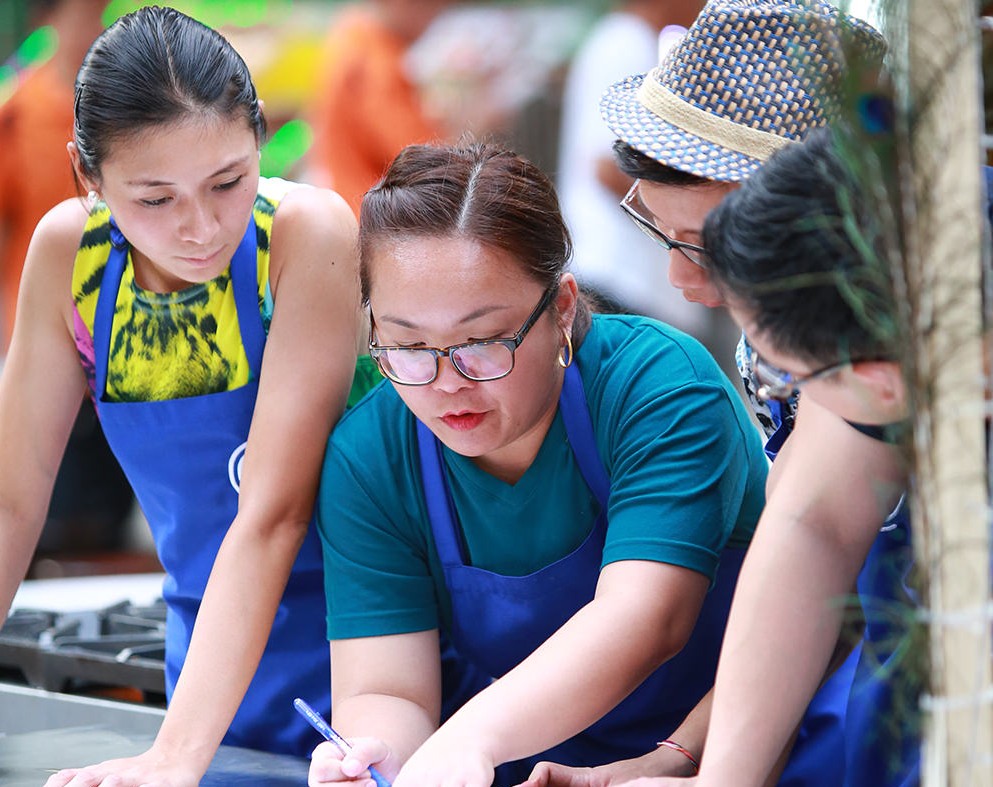 In actual fact, the Production and Art team was already at Lau Pa Sat since 7 am. There was so much preparation required and many of the behind-the-scenes are not known to us. Shooting at a studio would be much easier than on site because of things like logistics, kitchen and so on.
Lau Pa Sat, being the on-site location for this series, will definitely turn out very beautiful because of the atmosphere here. It is the perfect location to showcase Singapore's hawker food culture. The smoke, sight and sounds from the satay stalls outside Lau Pa Sat brings everything to a whole new level. The only thing viewers can't experience is the smell of the satay which in fact, was how all of us smelt after a few hours there.
For this episode, contestants had to report at noon for the challenge. There are three teams of four contestants – Red, Green and Blue. The three colours represented a certain cuisine – red for Chinese, green for Malay and blue for Indian food.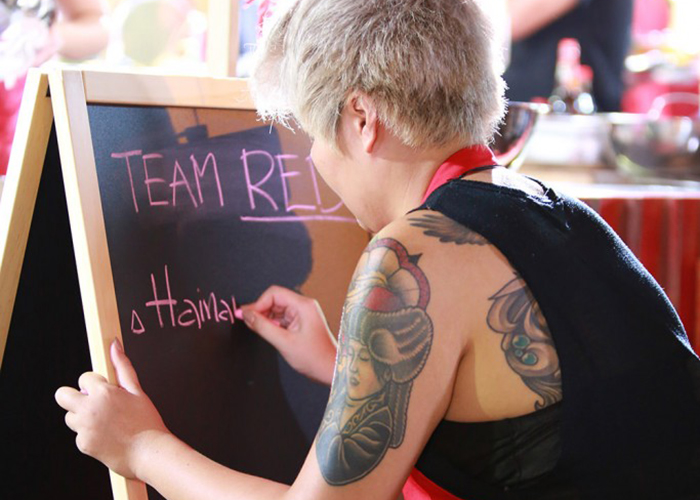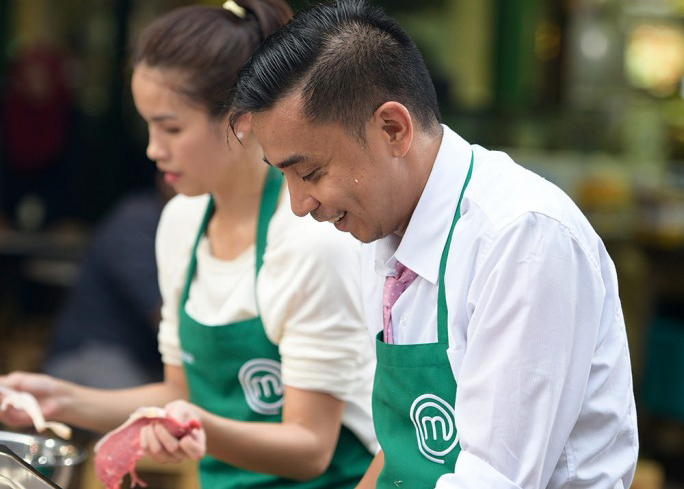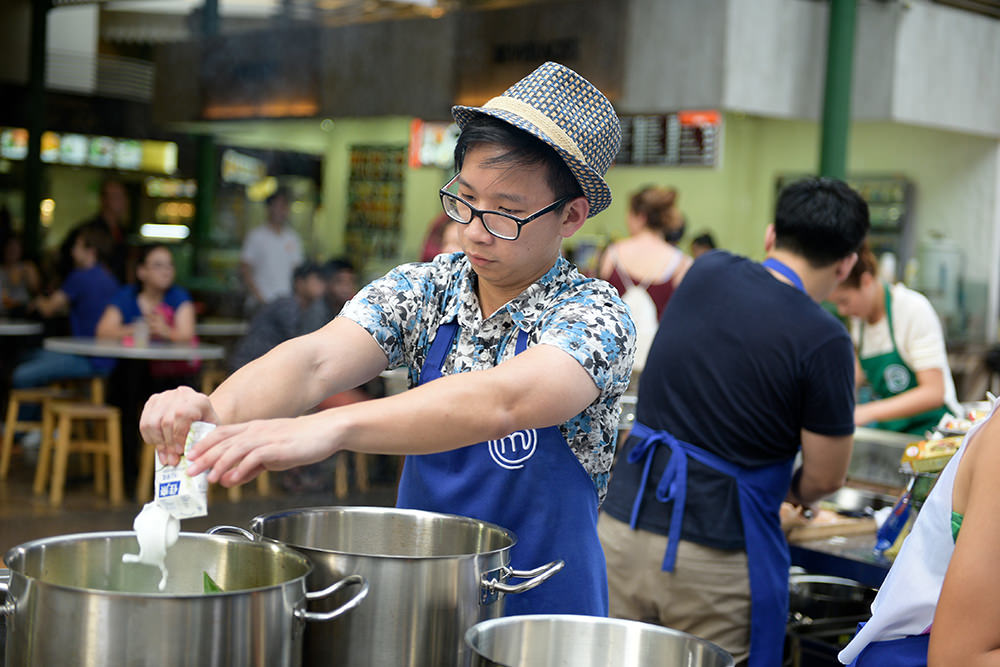 The challenge began at 6pm and the contestants had two hours to prepare their food and cook for 200 to 250. As this challenge was based on public votes, the judges did not judge. But while the contestants were cooking, the judges were around to give them advice.
At 8pm, cooking stopped and public were give tokens to "purchase and vote". While the public were purchasing the food, the judges were also seen tasting the food.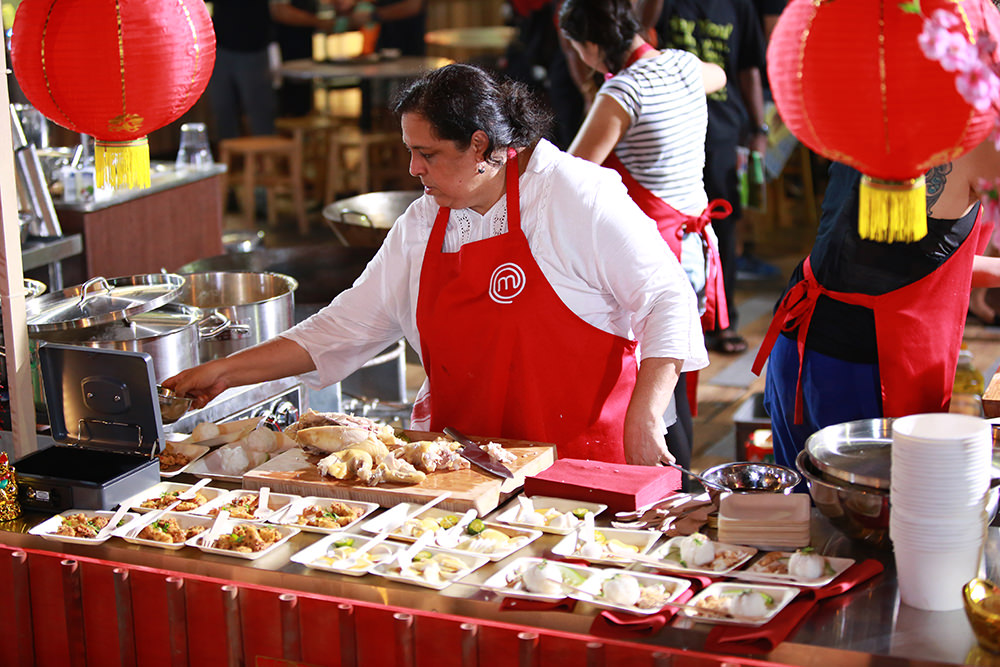 I was there for only two hours but was already sweating and feeling the heat and smell. Imagine how it would be like for the contestants and the filming crew carrying all the heavy equipment. It's an eye-opener to see what goes on behind-the-scenes of a big production series.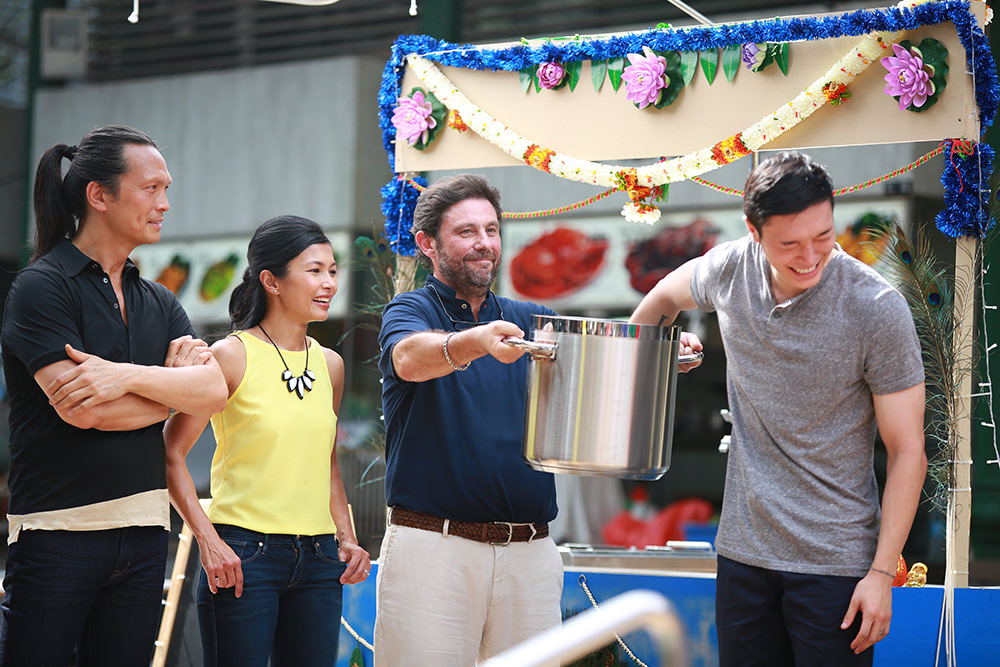 Food is something that everybody loves and especially in Asia, where there are so many cultures and varieties are just endless.
Don't forget to catch MasterChef Asia on Thursday at 9 pm.