According to a study done in 2013 by Kelley Blue Book, if you are a woman, you buy a car because of the safety the car provides. And if you are a man, you believe your car represents your swag and enhances you with a defining style. A newer study by KBB shows that now women have 80 percent of purchase power and make up about half of the car-buying market in the US. Men are no longer the sole breadwinners and decision makers, obviously. All of these facts made sense after I came back from visiting GAIKINDO Indonesia International Auto Show recently.
Held in Indonesia Convention Exhibition from 20 to 30 August 2015, the auto show had a fresh start this year at the brand-new BSD City location, a developing satellite city west of Jakarta. In fact, GIIAS is their first major event to be held there since its introduction earlier last month.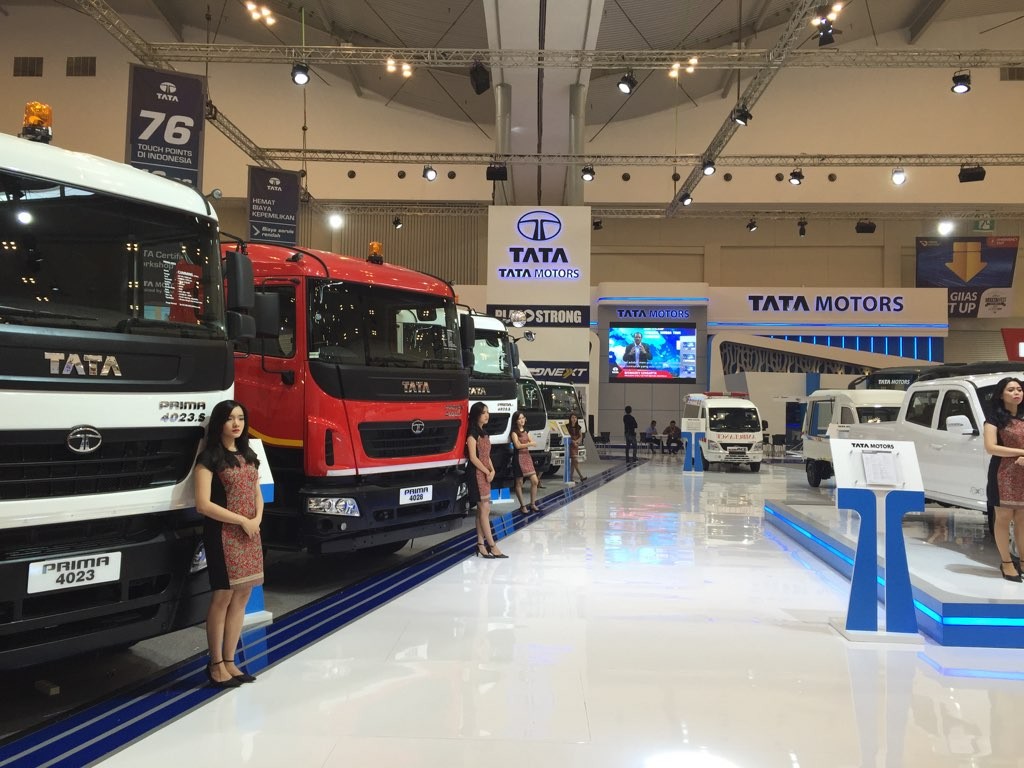 There's something about visiting this kind of exhibition, the kind that makes you want to see more and more each time your face turns. Hall 1 and 2 offer the supporting industry exhibitors, meaning anything you need when driving a car apart from the car itself. Audio, tires, GPS, car rental companies and all the way to perfumes.
Hall 3 and 4 were where the big boys were, literally. Commercial cars that came in different sizes and shapes could be found here. While most of them were trucks and vans, I spent more time observing the food truck specially designed by Toyota.
Convention Hall's exclusive venue aside, BMW was the one to look out for in GIIAS. They brought over the newest Series 7, that flaunts its Carbon Core technology that enhances the power, stability and rigidity. Perhaps the most interesting new feature of the already superlative car is its ability to allow the driver to exit the BMW 7 Series and then manoeuvre it forwards into the parking space using the BMW display key. I kept looking at their new Grand Tourer as well. BMW's first 7-seater surely hits all the right spot with flexibility in the cockpit and the larger luggage compartment ensuring comfort in every way.
Sharing the hall with BMW, MINI was a brand of its own. The new five-door cars lined up the stages after a bright introduction earlier this year. But the star of the show was definitely the new John Cooper Works which boasts 4-cylinder 2.0L supported by BMW's signature Twinscroll Turbo.
Luxury line-ups head face-to-face here at GIIAS with Lexus and Mercedes-Benz try to poise their die-hard traditionals and perhaps, snatch a new fanboy. Lexus introduced NX200t earlier in March, which is worth a closer look, while their most popular SUV, Lexus RX was up on the stage. Mercedes-Benz tried to be cooler than the neighbour by somewhat leaving their classic look and feel and bring in the hype instead. As I walked past their cars, I could notice this effort from the songs they choose.
The US-based Ford did not want to lose the opportunity of launching three new cars at GIIAS while the crowd started filling out the venue. Their New Ford Ranger, All New Ford Everest and New Ford Focus highlighted their showcase. SYNC, powered by Microsoft was indeed one of the most wanted test drive as well. SYNC 3 is the latest update to the car's voice-activated technology, designed to simplify the driving experience in every way possible. Make a call, read your texts and other functional apps that can be downloaded while you're on the go.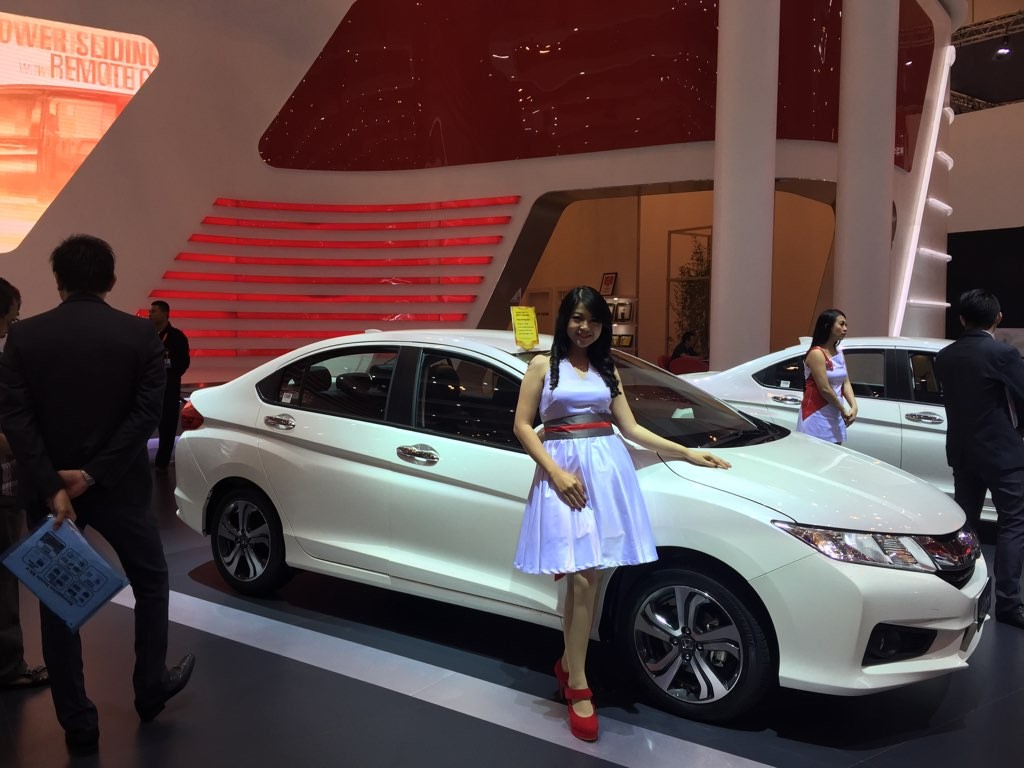 Toyota and Honda are undoubtedly the top selling car producers in Indonesia. At GIIAS, Toyota launched their Grand New Avanza, perhaps the most popular car on the streets of Indonesia today. Toyota Mirai is like a breath of fresh air for Toyota as this car, although it has not launched yet, boasts hydrogen fuel cell technology. Be sure to look out for it when it's coming late 2015.
Honda showcased BR-V (Bold Runabout Vehicle) for the first time in the world for Indonesian market. Designed specifically for Thailand and Indonesia, Honda has started taking orders for the car and looking from the enthusiastic crowd, buyers can expect to receive the cars next year.
Overall, GIIAS was an exhibition you do not want to miss, whether you are a car freak or not. If you have missed it this year, plan to go next year as now you know when and where to buy a car.