Are you searching for a suitable printer for your home office use? Recently, I got the new Fuji Xerox DocuPrint M265z for my home use, and I also tried out the new DocuPrint CM225fw. The M265z, which is a laser printer, prints in black and white while the latter prints in colour by adopting the Self-Scanning Light Emitting Diode (SLED) printing technology.
Because of the perceived lower cost, smaller build and easy availability, most households still use inkjet printers for everyday printing. I was using an inkjet all-in-one inkjet printer with scanning functionalities before I made the switch. You are probably thinking, why switch from inkjet to laser printers?
Here are seven good reasons why the Fuji Xerox's DocuPrint printers will be perfect for your home office or small business use:
1. Competitive Pricing
You probably think that a laser printer is expensive. You'll be surprised to know that the price of the DocuPrint series starts at just S$219 for a DocuPrint CP115 w SLED colour printer and just S$129 for a DocuPrint P225 d monochrome laser printer. Yes, they are within the S$100 t0 200 bracket! The prices are approaching or even lower than those of inkjet printers these days.
2. Savings on Large Volume Printing
Inkjet ink is more expensive than champagne. Switching to laser and SLED printers like the DocuPrint series will help save more money in the long run if you tend to print large volume of documents. What's more, Fuji Xerox's cartridges are very competitively priced.
In addition, the new DocuPrint models of M225/265 include a separate toner and drum cartridge, so users only need to replace one component at a time. This means each component is used for its maximum lifespan, resulting in longer operating times and cost savings.
Further cost savings can also be realised by using the toner save mode, which extends the life of the toner cartridge by varying the density of toner that is printed on the page.
3. Faster, Higher Quality Prints
If you are using or have used an inkjet printer user at home, I suppose I don't need to elaborate on how noisy and slow the printing can be. The ink tends to smudge too and comes out unevenly. Compare that with the bulky laser printer in your office which prints a thousand sheets rapidly, with zero smudging, and the words and images printed out crisp and clear.
The M265z can perform automatic double-sided printing, scanning and copying, helping to save time and paper usage. I am conscious about wasting paper with single-sided prints, and this is a wonderful feature for environmentally-conscious folks.
The M265z can also print at a fast speed of 30 pages per minute. For the CM225fw, it can print 18 pages per minute for both monochrome and coloured pages.
In addition, for the colour printers in the DocuPrint range like the CM225fw, the use of Fuji Xerox's award-winning SLED (Self-Scanning Light Emitting Diode) and DELCIS (Digitally-Enhanced Lighting Control Imaging System) technologies enable them to deliver best-in-class print quality at 1200 x 2400 dpi (dots per inch).
4. Nifty Size
The DocuPrint series of printers are designed for home use and small businesses. Hence they are relatively small in size, with good performance. After replacing the all-in-one printer I was previously using, the M265z does not take up much extra space except for the fact that it is taller than my old one.
5. Plug-and-Play Wireless Printing
Both the CM225fw and the M265z comes with Apple AirPrint and Google Cloud Print. Both support Wi-Fi too. No more long, ugly USB cables hanging all over.
The set-up is really simple, with one-touch functionality and built-in networking capabilities; I took less than 10 minutes to set up the M265z at home and less than 5 minutes to set up the CM225fw.
6. Fuji Xerox's 3-year Warranty
Fuji Xerox is the ONLY printer brand in Singapore with to offer a three-year warranty for its printers. Most, if not all, other brands offer only a year.
Fuji Xerox places a lot of emphasis on after-sales service. The three-year on site warranty includes drum replacement (worth S$200+; about the price of the printer itself as it is the 'engine' of the printer). This is especially useful if you are using your DocuPrint printer for some heavy duty printing.
Best of all, the warranty is for on-site. This means you need not carry the printer to Fuji Xerox's service centre for repairs. They will come to you. For busy folks, this is really much appreciated.
This article was first published on Alvinology. 
Great Deals from Fuji Xerox at COMEX 2015
Good news if you are considering getting a new printer! At the upcoming COMEX 2015 (happening from 3 to 6 Sep), Fuji Xerox will be offering some great deals on their printers including the M265z and the CM225fw, with substantial savings and freebies in store.
Look out for Fuji Xerox at Exhibition Hall 401, Booth 8245 at Suntec City during COMEX 2015.
---
GIVEAWAY
As a lead-up to COMEX 2015 and in collaboration with Fuji Xerox Printers Singapore, we are giving away 5 Fuji Xerox DocuPrint P205 b printers to our readers!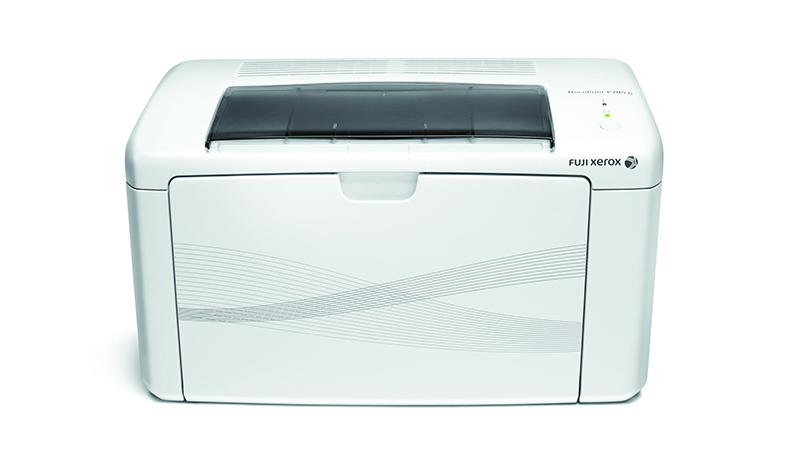 For a chance to win one of the 5 printers, here's what you have to do: 
Facebook Contest
'Like' the Asia 361 Facebook page and/or Alvinology Facebook page.
'Like' the Fuji Xerox Printers Singapore Facebook page.
Share this post on Facebook and tag up to three friends.
Answer this question by commenting below or on our Facebook posts: Name one Fuji Xerox printer model which will be showcased at Fuji Xerox Printers Singapore's booth at COMEX 2015.
Instagram Contest
Follow the Asia 361 Instagram account @Asia361Official and/or Alvinology Instagram account @Alvinology.
Look for our Fuji Xerox Printers post and leave a comment by tagging up to three friends.
Repost our Instagram post.
We will be picking 3 winners from Facebook (either Asia 361 or Alvinology) and 2 winners from Instagram (1 from Alvinology's account and 1 from Asia 361's account).
Terms and conditions: 
Contest ends 6 September 2015 at 11.59 pm.
The winner must be a resident in Singapore.
The winner will be notified via Facebook or email, and must be able to respond with his or her details within the stipulated time. Failure to do so will result in the prize being forfeited.