In today's technological age, tablets and smartphones have become part of our lives. While smart devices have undoubtedly tons of educational apps, I try to minimise the time my child spent on these devices. Instead, board games and card games create more benefits for my child and help to enhance family bonding.
Nowadays, these games focuses a lot on refining motor skills, analytical skills, memory skills, physical movements, team cooperation and patience. I fell in love with these games because I have fun playing with my boy and I would greatly recommend families with children to play them too. While most of these games are unavailable in Singapore, you can still easily get them from Amazon.
So, here is my list of the top 10 family bonding games from Amazon.
1. Go Fish!
Created by Peaceable Kingdom and suitable for players aged three years old and above, Go Fish! is a deck of 48 cards that teaches the child on counting numbers and learning to sort out the cards in pairs and sets. It's a great social interaction game for the whole family (for three to six players).
 
2. World of Disney Eye Found It
For two to six players, Eye Found It is a 1.8-metre-long board game which includes many Disney and Pixar characters such as Aladdin, Mickey Mouse, Monsters and Cars. This is a turn-by-turn board game which requires a lot on team cooperation and details for everything. For players younger than five years old, this game is not recommended because the object identification and description level is difficult.
3. Hoot Owl Hoot!
By the same game maker of Go Fish!, Hoot Owl Hoot! is an award winning cooperative board game for two to four players. It requires the players need to work together to sent the owls back to their nest before the sun rises. Great for players age four and older, this game will help the young learn about simple strategic and problem solving skills. Just remember to shout "Hoot!" when one owl passes the other owl.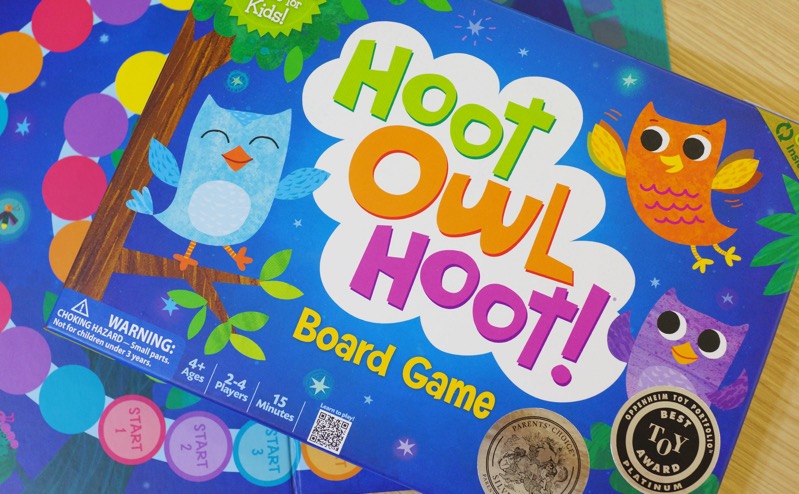 4. UNO Moo!
We all know the popular card game UNO. Now, Mattel has reinvented UNO and created a new one called UNO Moo! for preschoolers. Using cute coloured farm animals housed in a barn, the game starts off with the youngest player first and the player with the last farm animal will need to shout "UNO Moo!". There is also a handle to carry the barn around during traveling. Designed to develop the child's mind and ability to follow simple rules, this game is perfect for children aged three years old and up, and allows two to four players to play at one time.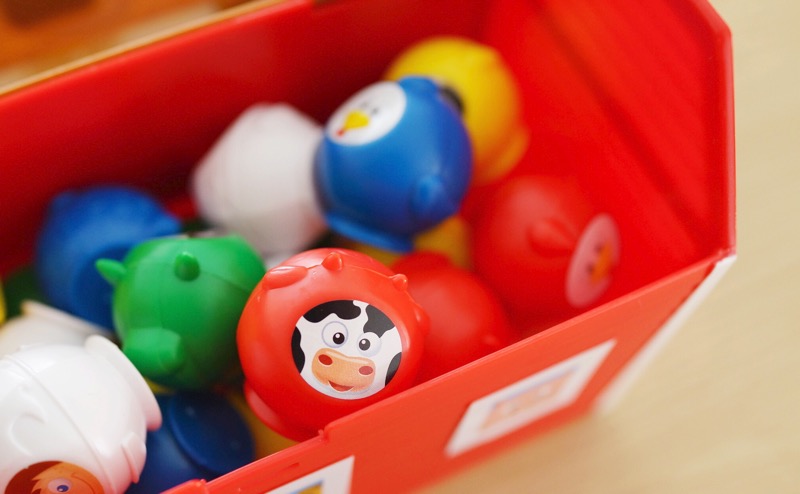 5. Disney Pixar Cars Matching Game
Named after the Disney's hit movie "Cars", this matching card game comes with brightly printed "Cars" characters like the Lightning McQueen, Francesco and Mater. Designed for children aged three and older, the size of the cards are large and durable. The game play is really simple: shuffle the cards, flip them down one by one and flip up to find the matching cards. This card game aims to promote the child's memory skills and confidence levels.
6. Spot It! Disney Planes – Alphabet
For two or more players, this game is designed to increase the speed of visual perception and fine motor skills in the child. From any two cards chosen within the 55 cards, the player is to spot the similar image and the fastest person will win. With its small carrying tin case, it is nice to bring it around during road trips to keep the child busy. It's a pretty mind-blowing card game for children aged three and up.

7. Richard Scarry's Busytown: Eye Found It!
With the exact same game play as Disney's Eye Found It, this Richard Scarry's Busytown version is much more easier. This 1.8-metre-long board game is made up of good quality material and recommended for age three years old and above. For two to four players, this board game will help to child to develop an attention to details and reinforce object identification. The descriptions are also much simpler such as identification of ladders, kites and hammer printed on the board game.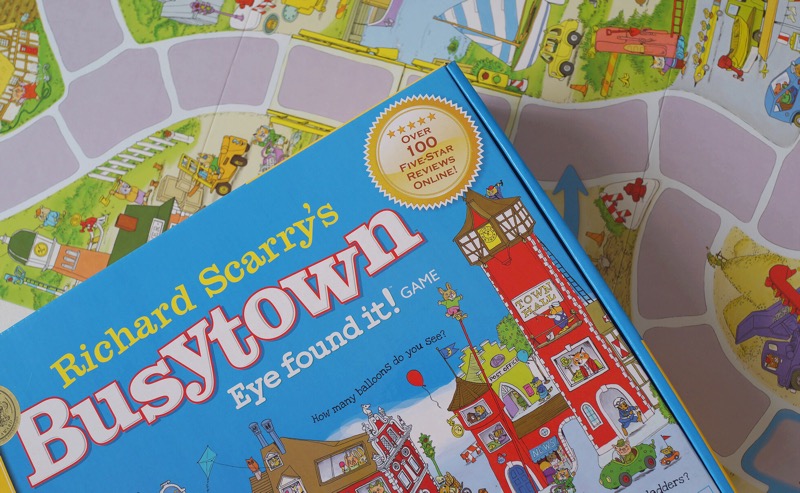 8. The Sneaky, Snacky Squirrel Game (2 to 4 players)
Here comes the award winning board game by Parents' Choice. This squirrel-themed game all happens right in a tree. With colourful acorns, the player will learn to pick, steal or lose an acorn during the game. Supporting up to four players and recommended for children three years old and above, this game helps to promote the child's development of motor skills, understanding of game rules and develop strategies to win. This is a fun-filled gaming activity for the whole family.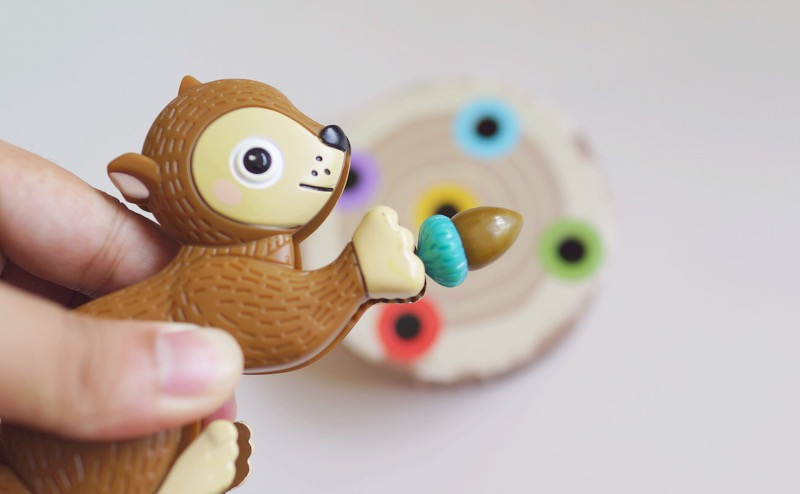 9. Richard Scarry's Airport Game
Designed for cultivating imagination and role playing, this airport board game by Richard Scarry comes with a 3D-designed diced control tower and four colourful aeroplanes. This game play is really simple: collect as many passengers as you can, fly them to their destinations and collect souvenirs as points. This lovely designed board game encourages family bonding and build a "can do" mentality in the child. For two to four players, this is a perfect game for ages three and up.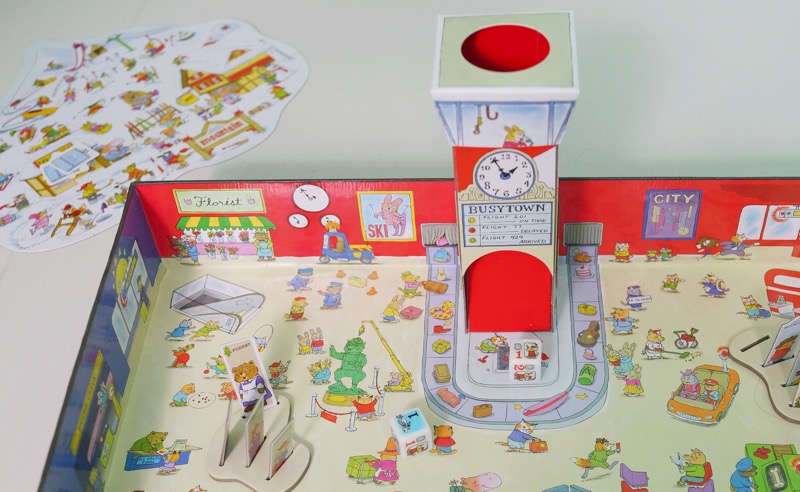 10. Parrot Pile-Up Game
For two to four players, Parrot Pile-Up Game is a nerve wrecking, balancing and stacking game made up of excellent quality materials. Designed for children aged five and up, this tropical-themed game refines the child's motor skills and cultivates patience. This game also improves problem solving and spatial skills. It is an exciting game for the whole family to enjoy.
Have fun playing together with your family!