The fear of the unknown has been an inherent one for the general populace of Mother Earth since the dawn of mankind. However, the fear of the unknown and unseen creatures living right in the depths our oceans has trumped all.
Now we have nothing to fear as Claire Nouvian, the curator of The Deep exhibition, brings these fascinating creatures from the deepest depths of the seas to our sunny shores. The unknown can be known and the unseen can now be seen at the ArtScience Museum at Marina Bay Sands, Singapore.
The Deep exhibition is a first-of-its-kind exhibition in Southeast Asia that features over 40 of these mysterious rarely seen deep-sea creatures and 67 images of sea fauna and bioluminescent creatures in an almost pitch-black environment that simulates their natural habitat.
Comprising six distinctly different zones, these creatures and images of the exhibition are spread out within these six zones, based on the particular biome they are found in. These biomes have drastically different features, the most impressive being the Toxic Oases, an environment chock full of fauna even though it faces immense pressure, toxicity and a total absence of light.
The wonderful creatures are skillfully showcased by Allan Gottini and his father, Christophe Gottini, in tanks using barely visible threads attached to the walls of moulded resin along the edges of the aquarium.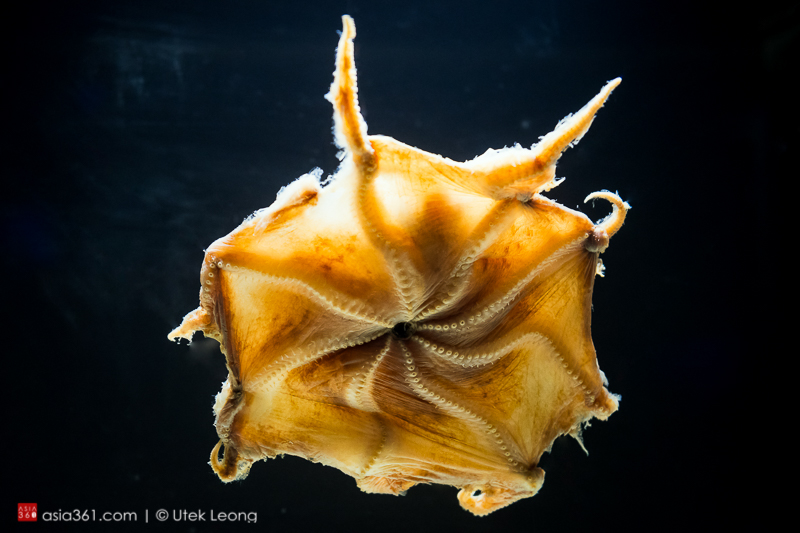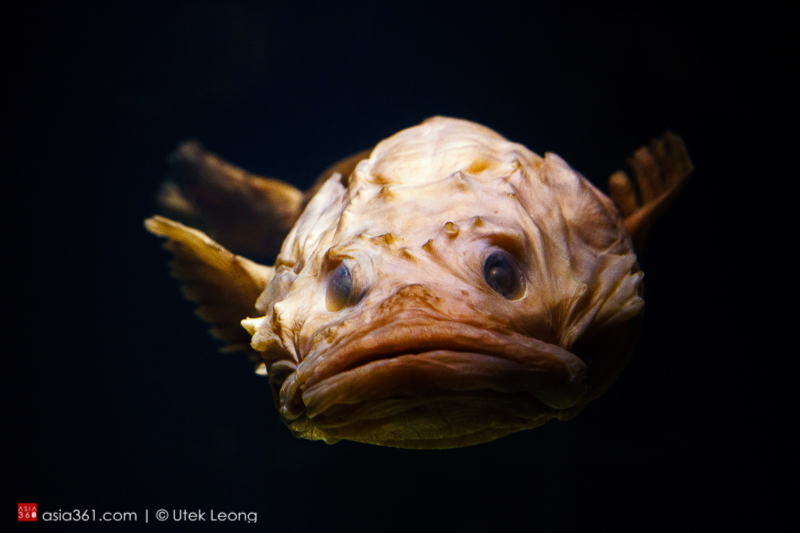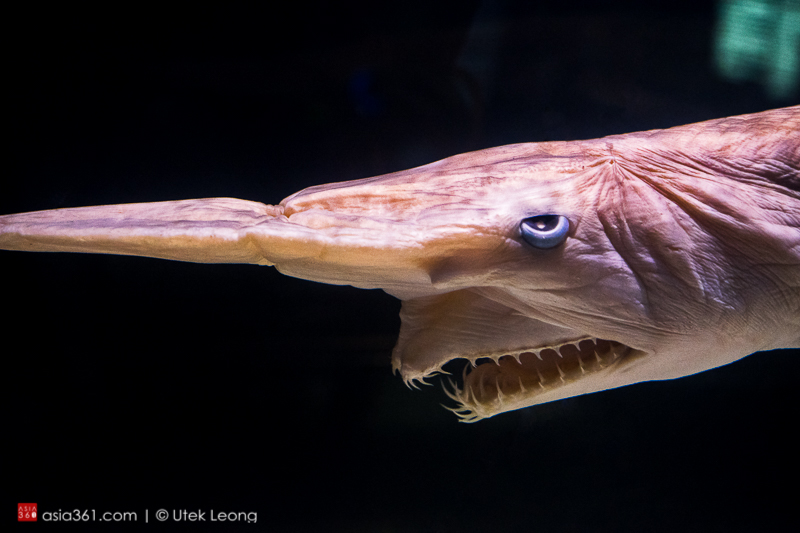 These specimens were suspended in such a way that it mimicked the motion of how they moved when they were alive. My personal favourite is the Flapjack Devilfish (first photo in the set above) – an apt name given how it looks.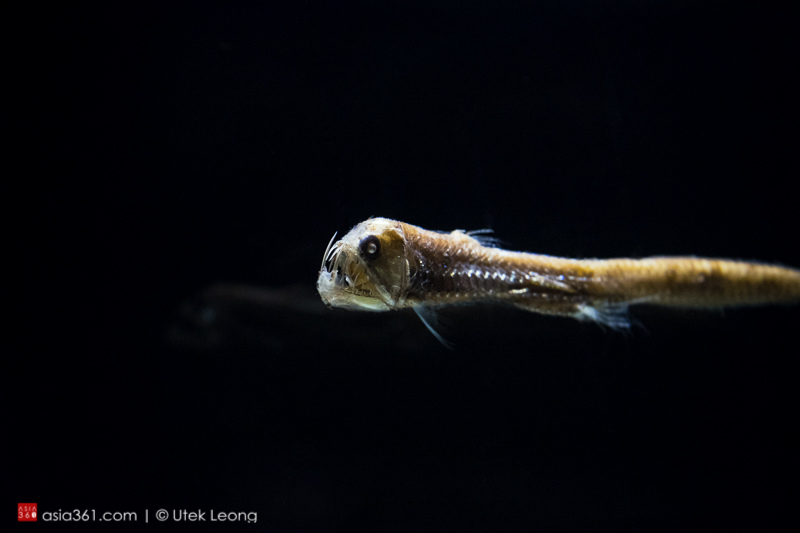 Accompanying the impressive showcase of deep-sea creatures is Hidden/Depths, an installation by Australian artist Lynette Wallworth. This art installation, commissioned by ArtScience Museum, invites visitors to play the role of deep-sea explorers by using UV torches to uncover seven never-before-seen, deep-sea specimens and three films of bioluminescent animals, hidden in 18 artfully sculpted glass sculptures.
Apart from showcasing the various abyssal creatures, a large emphasis of the exhibition was also placed on how humanity's various activities have caused a detrimental effect on the marine ecosystem. By highlighting these activities, such as deep-sea trawling and shark finning, the exhibition aims to engage the visitors to reduce their demand for the products of these activities.
If the mysteries of the deep sea has always intrigued you, make it a point to catch The Deep exhibition in all its glory from now till November 2015. This might just be the closest you can get to these creatures of the dark.
---
What: The Deep exhibition
Where: ArtScience Museum, 6 Bayfront Ave Singapore 018974
When: 6 June till November 2015
Tickets: Visit the ArtScience Museum website for ticketing details.