Throughout my cafe-hopping and food-hunting experiences so far, this recent visit was a ticking-my-bucket-list kinda visit. It was Jamie's Italian Bali's opening night. HPL, the Singapore-based company which owns the Jamie's Italian license and the adjacent Hard Rock Hotel Bali, picked an obvious choice for their new location – Kuta, the number one tourist spot in Bali, drawing both locals and tourists alike. Kuta is easily accessible from the airport and surrounded by hotels, all 191 of them in Kuta area only.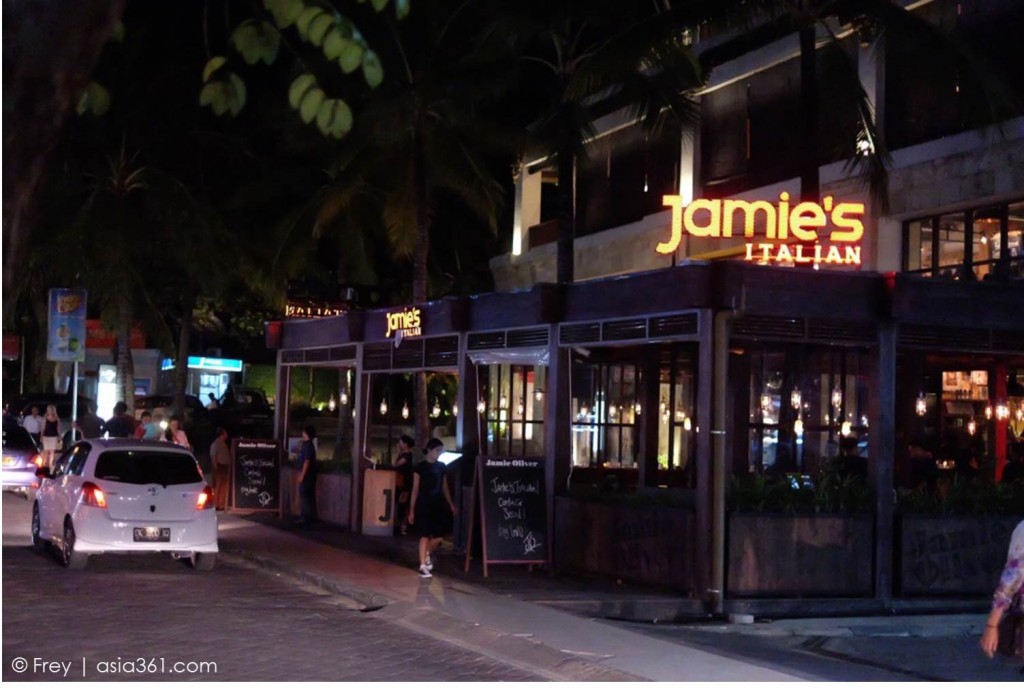 First impression of opening night matters — not only because it was the day every prep and training got tested by real customers who make real orders, but also because it's the day when the restaurant potentially gets flamed on real complaints. But it was safe to say that the staff were handling it steady on the first night. Drinks were offered right away and these Refresher and Apple Mojito (each IDR 90k) were the perfect duo for any occasion in Kuta. Imagine a scorching hot sun and its beach-side location, and you'll appreciate these refreshing mocktails.
The ambiance is glam rustic, which is good for the eyes, as Bali has enough of that unfinished industrial look already. Tables and seats are placed smartly to enhance dinner between friends where lots of laughter and good times are involved. The bar is located at the back, but not too far from walls adorning chalkboard menus and cabinets of canned olives and anchovies.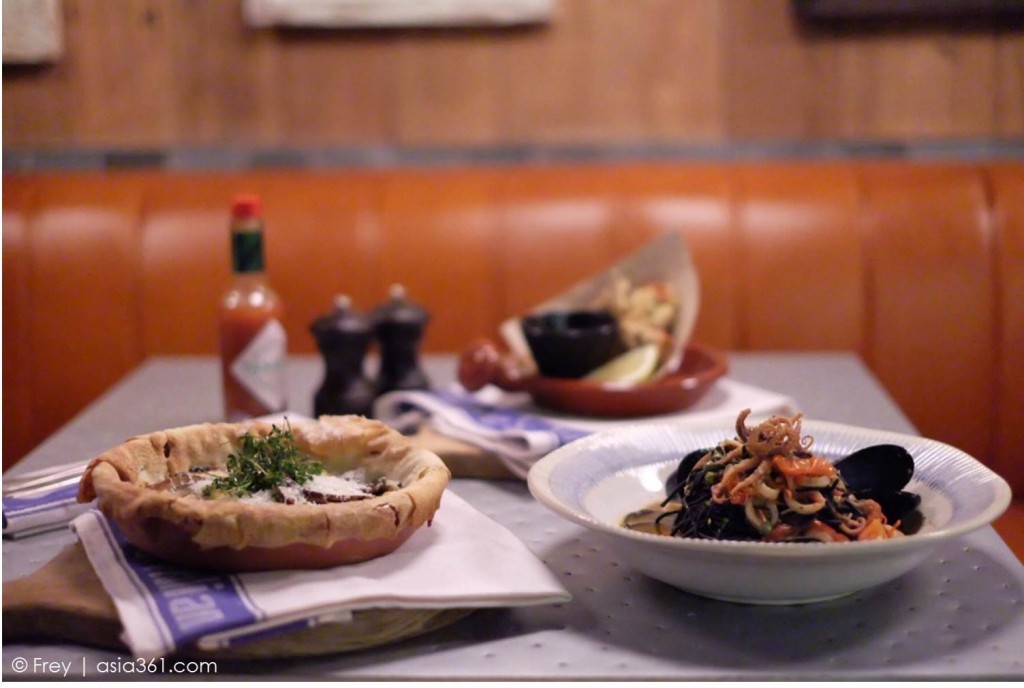 To start off the meal, I opted for the Baked Mushrooms (IDR 130k). I did not regret ordering this at all, simply because it gave me that rustic feeling on a plate right at the first look and bite. The antipasti makes for a great start for its crispy music bread base that goes really well with the grilled mozzarella on top of the generous swiss-brown mushrooms. It was such a perfect start.
Blackened spaghetti is nothing new, but did not stop me from wanting to try their Octopus and Mussel Spaghetti (IDR 130/195k). Hey, it's an Italian restaurant, it would be awkward not to, right? The verdict? Their generous portion and chunks of the beautifully-cooked octopus were appetizing, but unfortunately the pasta came over-cooked for me. I assume that perhaps I was not so lucky that evening; perhaps you can check out their full-range pasta and hopefully you'll get it al dente.
I did not expect their Artisan Pizza menu to be so simple, but it is. The menu only offers Marinara, Funghi, Margherita and, my order, Italian Hot Pizza (IDR 190K). I loved how crispy it was from the dough-to-crust and found that the toppings were generous with artisanal salumi, which is Italian-style cold cuts made from pork, spicy meatballs that came with chili padi and mozzarella. Relax, it's not as hot as the name suggests. Go for it if you like a twist on your regular pizza.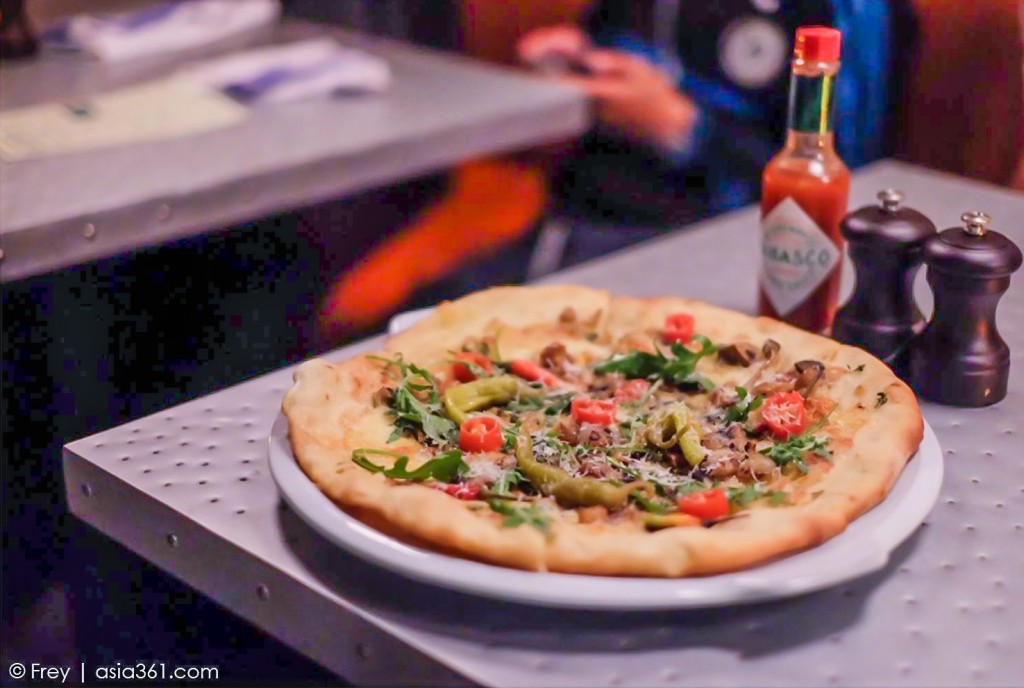 The Fish of the Day was Acqua Pazza (IDR 245k). This pan-fried pink snapper was exquisite. This was a surprisingly fantastic order as it's huge – enough for the four adults on my table. It came fresh, we could easily skim through the thick meat from the head all the way and suddenly we became fish-deboning masters. Don't miss out on the complementing sauce of garlic, olives, capers, hint of wine and baby plum tomatoes.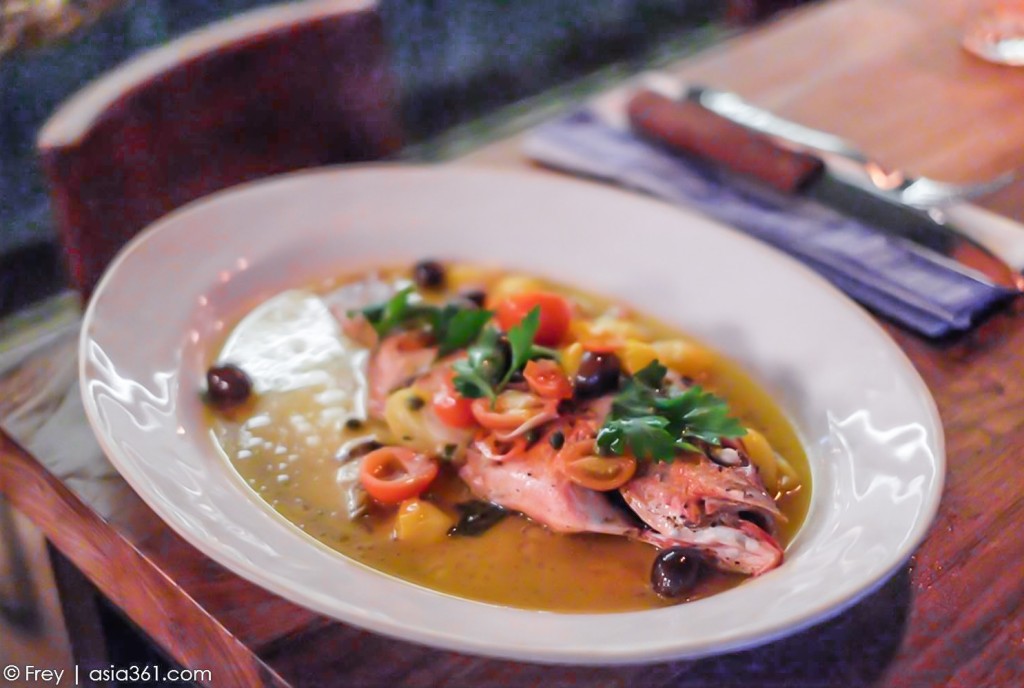 If you dig melted cheese on beef patty, then go for Burger Italiano (IDR 220k). I'm lucky to have tasted better beef burgers, but I particularly liked the crispy fried onions which came plentiful, hidden somewhere beyond the cheese and the veggies.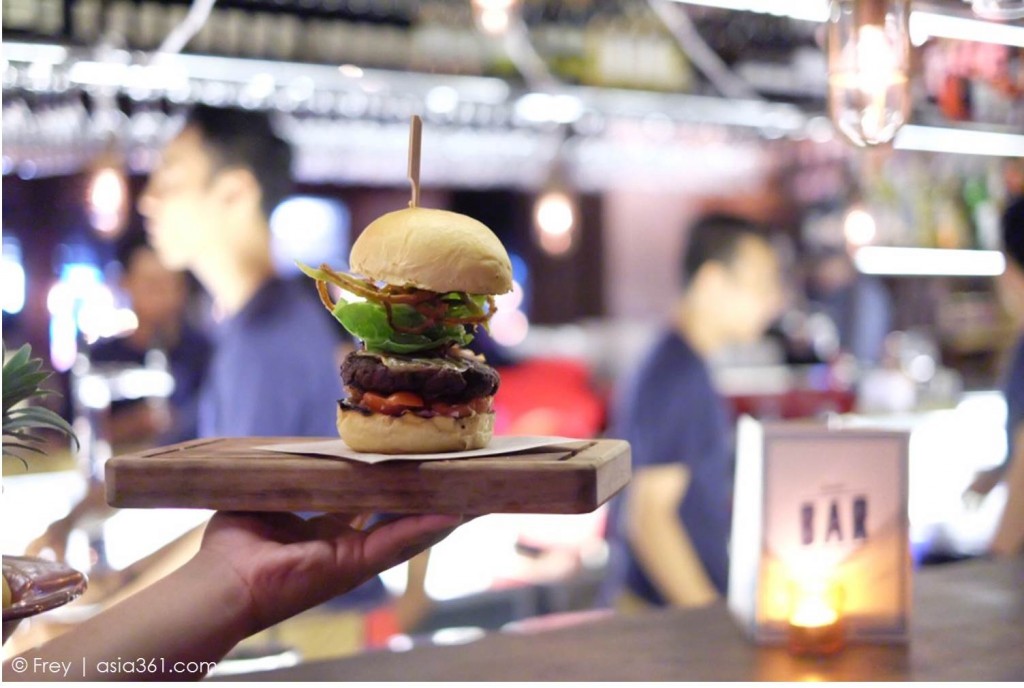 Dessert lovers would appreciate the thoughtfulness of the pastry chef, as mine – Epic Brownie (IDR 120k) – came with a drama. Imagine melting ice cream on top of a generous slice of brownie, which was already drowned in caramel sauce and a sprinkle of sweet popcorn. Epic!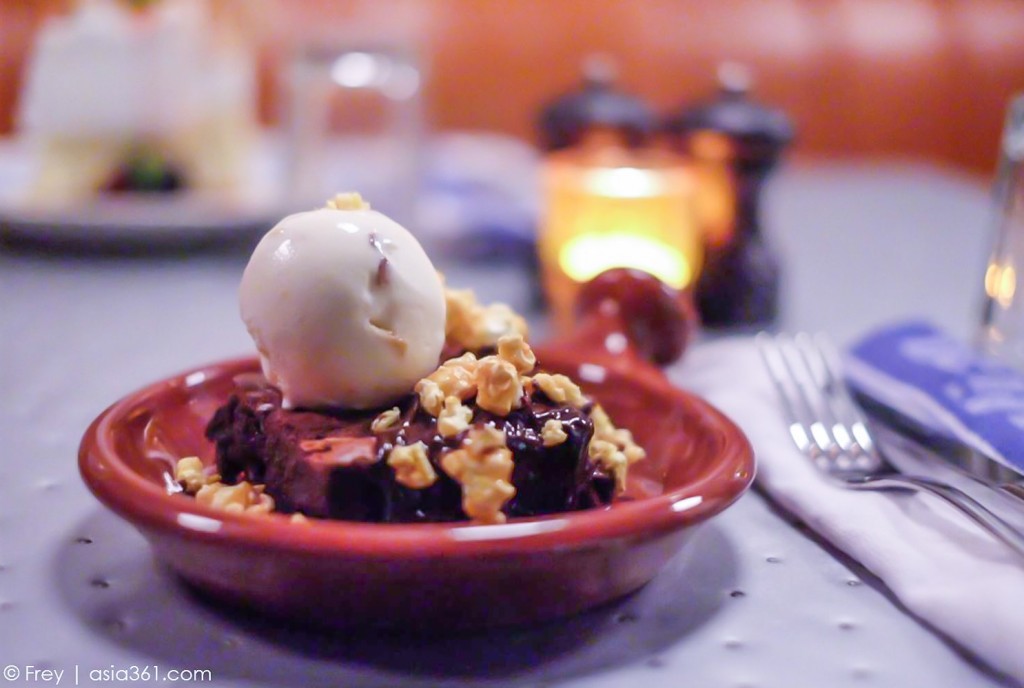 On average, the four of us spent IDR 450k per person, and I thought that was value for money. One would argue that the other Kuta restaurants will not set you back that much, but hey, it's Jamie Oliver's, you'll have a story to flaunt to your friends!
If you live in the Southeast Asia region, the closest you can get to the celebrity chef's establishment is by visiting its Singapore counterpart at VivoCity, which was opened in 2013. Hyped as it was, I somehow believe this Bali location would lure the same buildup, if not more. Saluto, Jamie!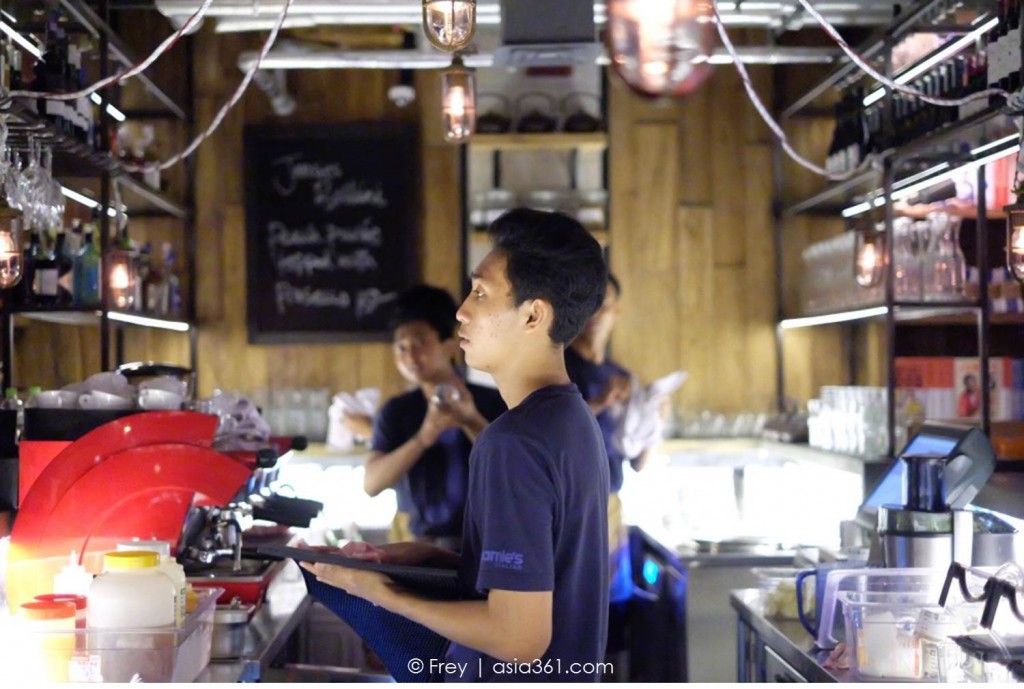 Jamie's Italian Bali
Jalan Pantai Kuta
Bali 80361
Tel: +62 361 762 118
www.jamieoliver.com/italian/indonesia