Heineken drops its latest and probably coldest innovation onto Singapore's shores — the Heineken Extra Cold.
What I can only describe as an tongue-numbing drink, the Heineken Extra Cold is truly a force of innovation, and is the coldest beer I've ever had in my whole life. It's not an understatement to say that the international brand went beyond conventions to tap a smooth draught from its "new and innovative frozen draught column" (which I have no idea what that means), and the draught goes straight into a frozen glass.
YES. The Heineken glasses are super chilled to complement the intense flavours of this Extra Cold edition.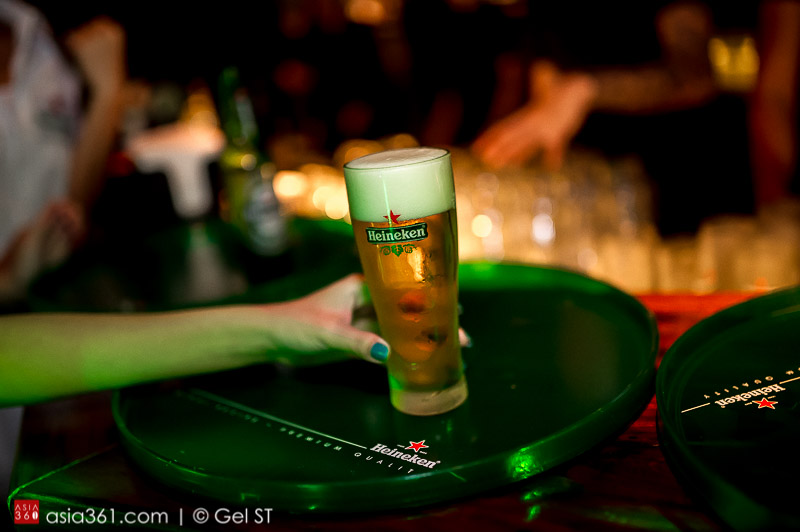 If you have not yet touched a frozen glass to this date, I'll give you the stats – the Heineken Extra Cold edition is served at a temperature of between -3°C and 1°C for what Heineken described as an "optimum sub-zero Heineken experience".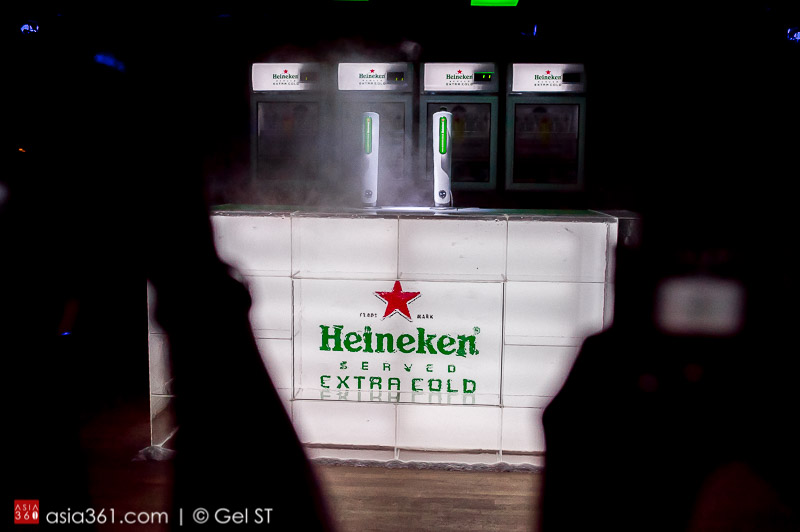 Draught Master for Heineken Singapore, Frank Yu, was at the launch party in April 2015 to impart the know-how to potential bartenders for the latter to gain their virgin experience at pouring that perfect serve. Celebrities and media guests, including singer/songwriter/DJ Daphne Khoo celebrated the launch with their own perfect pour.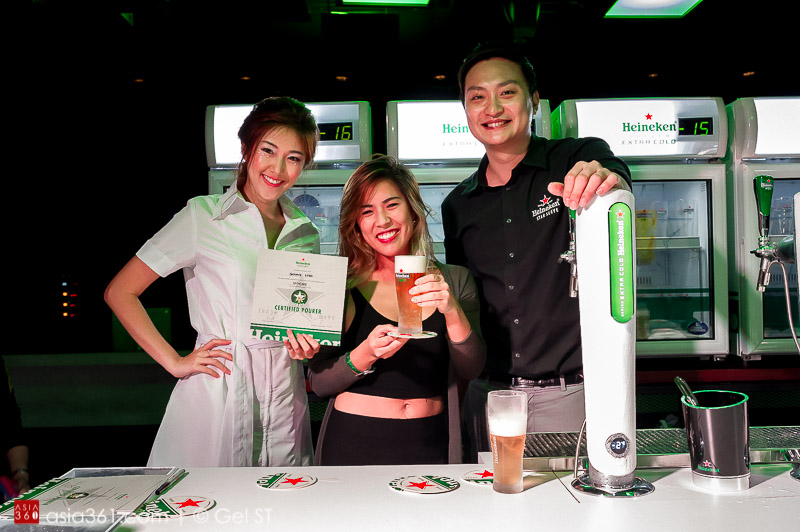 I made an attempt to get that perfect pour too. It took all but 6 seconds for the lightest tap on the handle to churn out the half pint of beer. It was not as easy as I had thought it would be. For one, the foam head has to level out right in the middle of the Red Star on the frozen Heineken glass. Needless to say, my attempt was not a success. I can only imagine how much training each Certified Pourer has to go through for a 100% no-wastage pour, in accordance with the 'Heineken Star Serve Ritual.
So, now that the genie is out, we have another secret… Heineken Extra Cold is currently only selected outlets across Singapore, including kyō, KPO, Zouk, Timbre at The Substation, Nassim Hill, Grand Mercure Roxy Hotel, NUSS Suntec City Guild House, Bar Rose by Attica, Picotin at Turf City and Una at One Rochester
I'd like to think that our hot and humid weather in Singapore gave us a excuse to enjoy the literally ice-cold Heineken Extra Cold.
---
Complete photo gallery of the launch: