OCBC Cycle is a major event on Singapore's annual mass sport participation calendar.  This year, it distinguishes itself from most of the other running events by holding several other activities to promote and educate the masses on cycling as a healthy lifestyle.  I participated in a media exclusive café bike crawl held on 18 April, Saturday.
I had to set off before sunrise from my home in Tampines to make sure I was not late. Part of me dreaded the long day ahead, knowing that it's going to reach sizzling temperatures judging from the past week's weather. At the same time, I was also really excited to dust off my bicycle from storage — it has been a while since my bike got to stretch its legs.  At the meet-up point at East Coast Park Carpark C, I could see cyclists gathering around the OCBC Cycle support vehicles.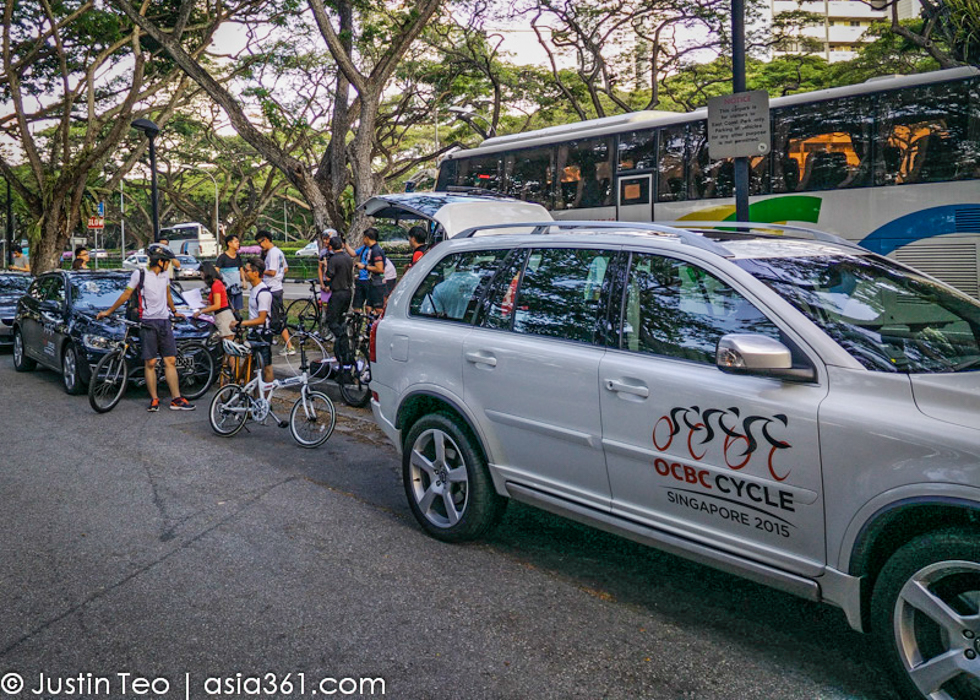 After registration and a safety brief, we set off.  The organizers kept the routes and destinations of the day's itinerary a secret from the participants, which I thought was a brilliant decision.  It made the day's event one of discovery and surprises.
After setting off along the Siglap Park Connector, which runs perpendicular to the East Coast Park, we snaked between the private estates before winding up at Coast and Company. I've heard about the bike café for some time and the Coast Cycles custom bicycles, but hadn't gotten around to visiting it.  In addition to a hearty breakfast treat and caffeine fuel for the rest of the day, we also got a lesson in proper bike-fitting.  Tony and Mark from Coast and Company gave the group a simple but important lesson on adjusting our bicycle seat height to prevent knee injuries.  Delectable breakfast, bike-fitting lesson and a couple of cool fat bikes from Coast Cycles for testing, all made it a promising start to the day's ride. One tick in the box for the first pitstop!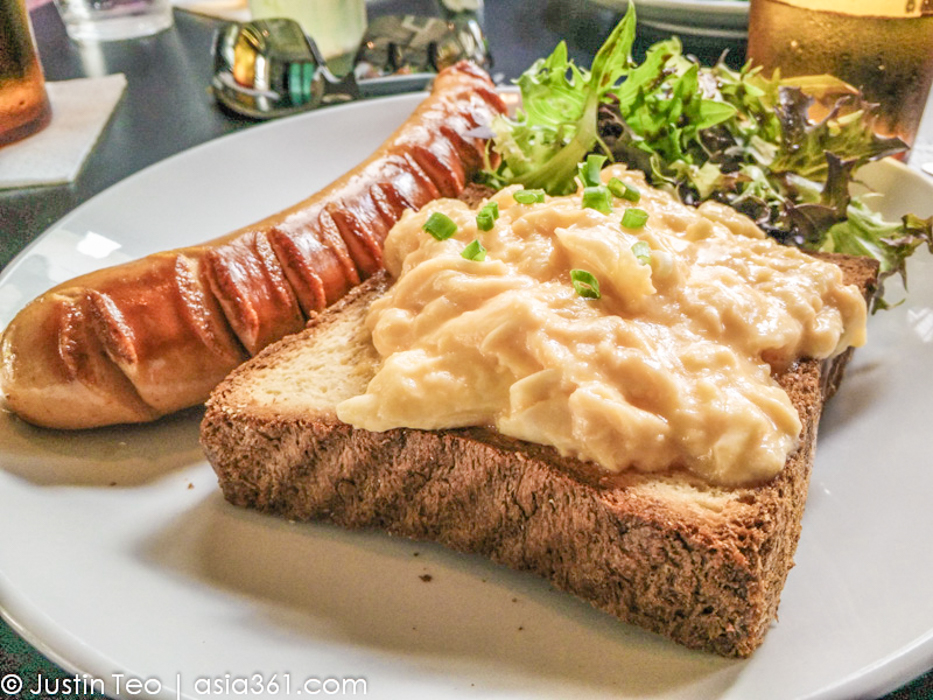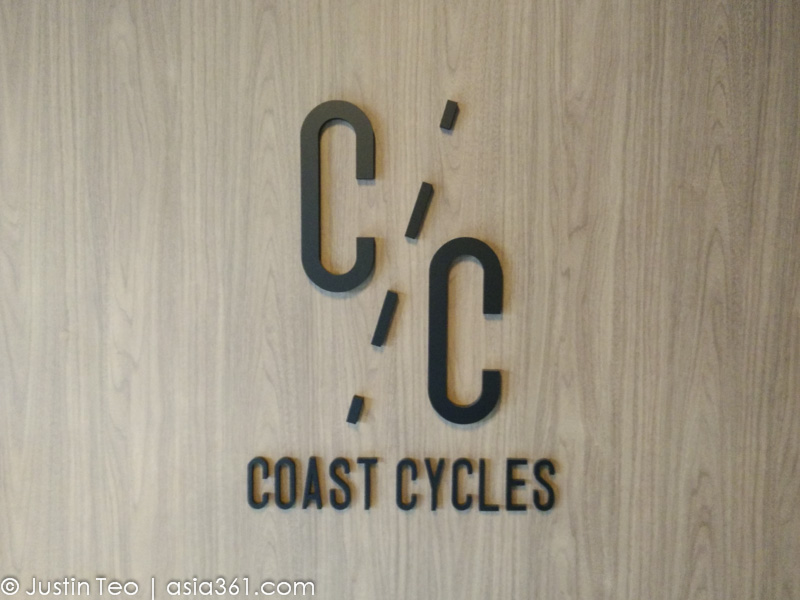 After the treats at Coast and Company, we backtracked and cycled west-bound along East Coast Park to a recently opened section that links East Coast Park to Bay Garden East and the Tanjong Rhu Promenade.  This new "Fort Road Bridge" Park Connector is absolutely great. Previously, to ride into town from East Coast Park, I would have to get onto Fort Road and navigate the streets. With the new park connection, the ride presented a scenic vista of the new National Stadium and Singapore Sports Hub with the Kallang River.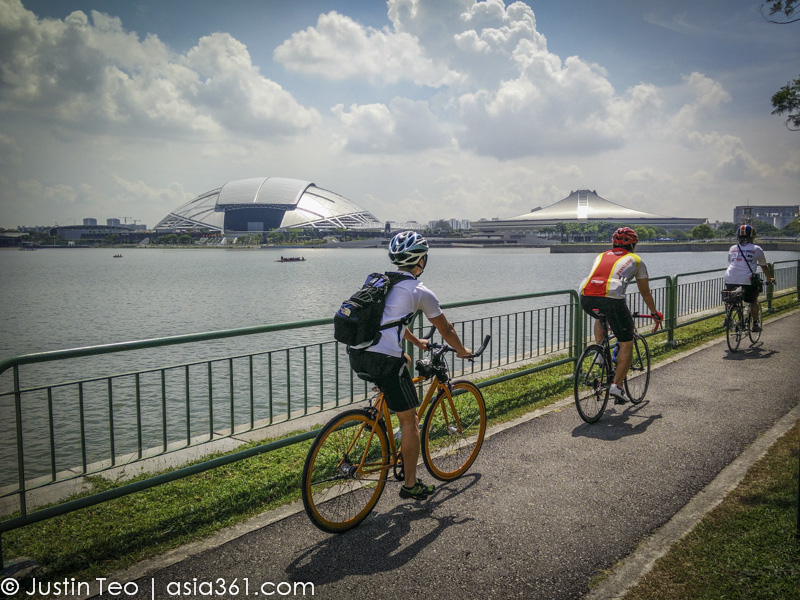 Right before noon, we made the second pitstop of the day at the Sports Hub. We were treated to gelato by Gelatissimo at Kallang Wave Mall.  Words cannot describe my feelings then.  Remember how I predicted that it was going to be a hot day?  It turned out I was right.  The day's temperature hit a sweltering 34°C. Can you imagine being treated to ice cold lemon sorbet after riding for about an hour in that heat and humidity? The only word that came to my mind was "shiok!"
The gelato by Gelatissimo is freshly made in each of their stores at Shaw House, Singapore Flyer and Kallang Wave Mall.  I was recommended to try a Banana and Toffee combination next time for an out-of-this-world tasting experience.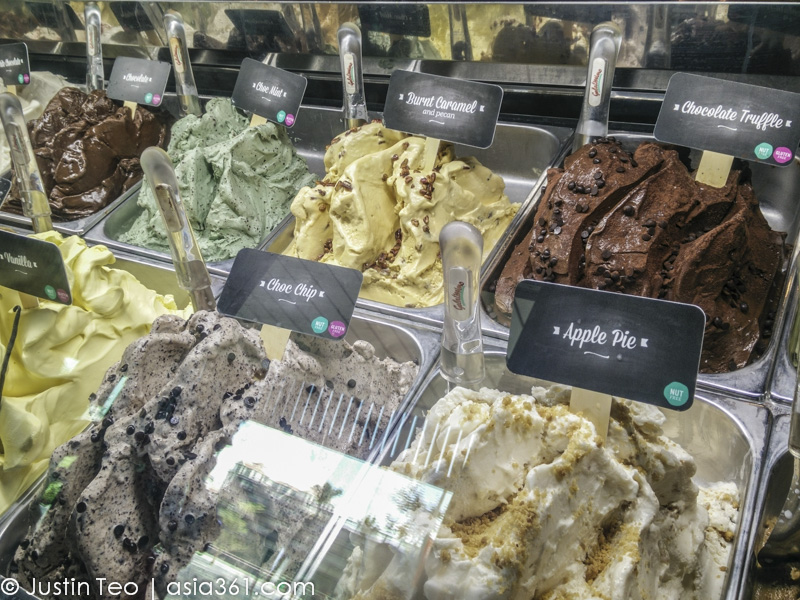 After the group had properly cooled off, we walked across to a short tour of Shimano Cycling World. Now, this was something I had not unexpected.  I thought the café bike crawl was just all food and pedalling.  I was thrilled to learn that one of the world's best manufacturers of bicycle drive train had set up an education centre of sorts here in Singapore.
The centre is a wonderland for bike buffs.  It houses several historical and significant bicycles on displays, and has the latest cutting-edged electronic drive trains for visitors to try.  In addition to several interactive stations, the centre also boasts a library of bike-related books and magazines, and visitors may also sign up for free maintenance workshops.  This pitstop earns a second tick in the box of awesomeness!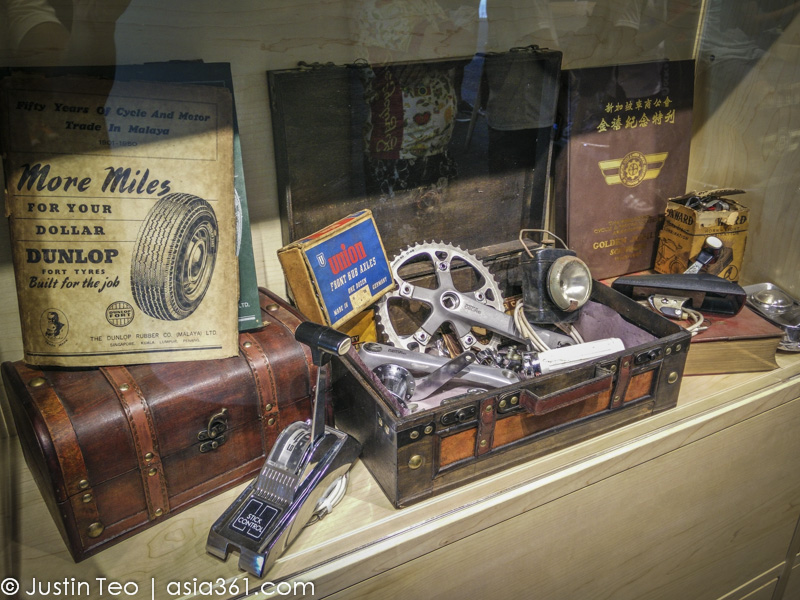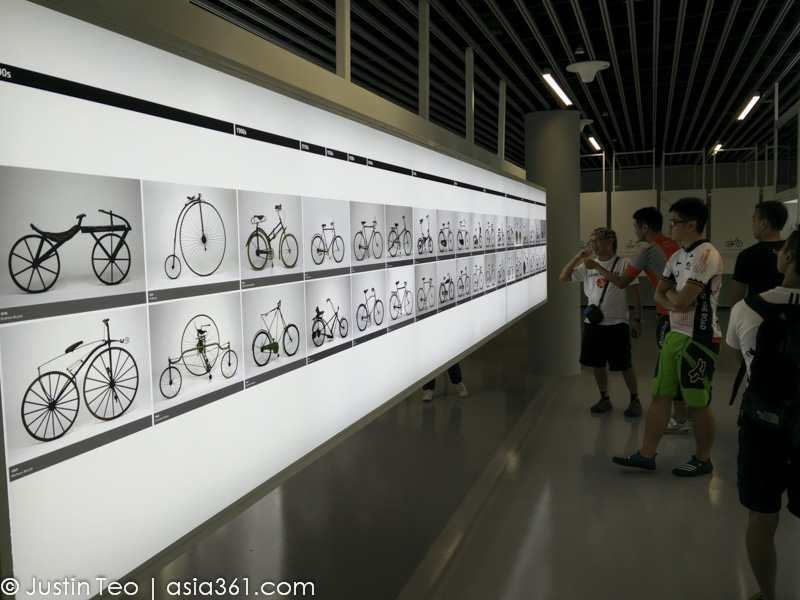 I was rather reluctant to leave the air-conditioned comforts of Shimano Cycling World for our last pitstop of the day. However, the sneaky OCBC Cycle organisers had obviously arranged our lunch at the final secret destination, so I didn't have a choice.  After brain food, I need tummy food, and off we went again.  We took another scenic ride down Gardens by the Bay East, across the Marina Barrage, along Gardens by the Bay, and across the Helix Bridge and ended up across the Kallang River from where the Sports Hub was.  In my mind, I was thinking it might have been faster if I had rowed across in a kayak instead.
The final pitstop of the café bike crawl was at Loysel's Toy, which was one of the first "Third Wave" coffee joints I visited years ago.  Ivan from Loysel's Toy gave a short but comprehensive introduction to coffee while we tucked into our salmon and caviar pasta.  There was also a selection of three single-origin coffees available for tasting.  Personally, when I taste coffee, I find it difficult to remember the different flavours or characteristics of different coffees, perhaps because of poor taste memories.  However, when I got to try all three at the same time, the differences in flavours became quite apparent.  I went for seconds for my favourite of the three, the Ethiopian Sidamo, which was rather fruity with the acidity and sweetness.  Yums. That makes three full ticks in all of the ride's pitstops.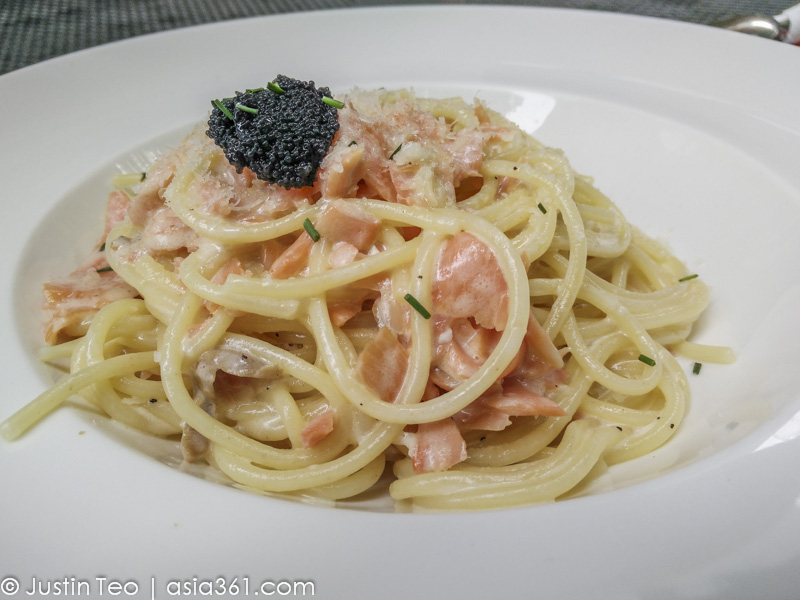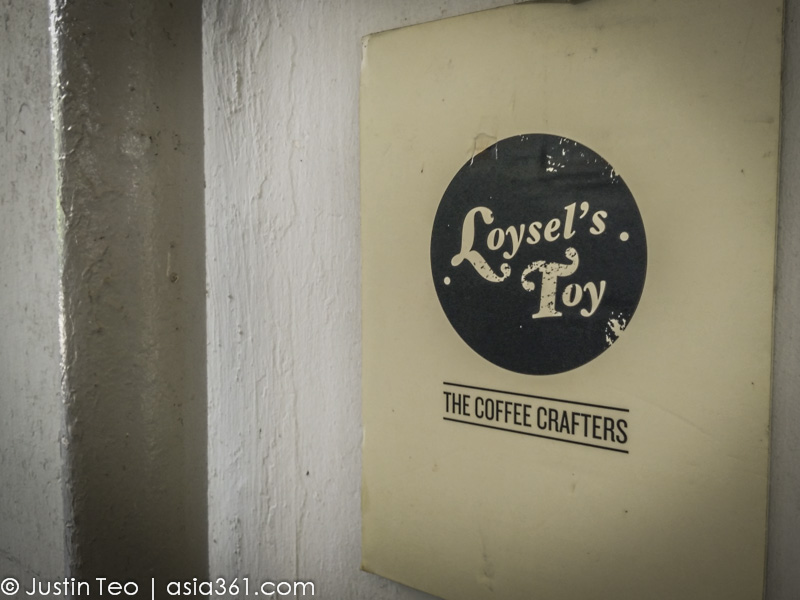 I started as a total stranger in the group of about 20 participants but I ended the day with newly minted friendships.  Good food and a common passion have that effect on people sometimes. I learned quite a fair bit from different people, especially Tai Woon from local cycling advocacy social group, Love Cycling SG (LCSG).  I also want to thank the two paramedics who pedalled with the group in the heat to provide medical support.  All in all, it was a brilliant execution of a café bike crawl and I have to thank the OCBC Cycle team that organised it, and the fellow riders that made it memorable.