If one purposely travels across Asia for music concerts, or for live shows, Bali will most likely not make it to the list. Jakartans have seen the likes of One Direction (in fact, the first concert with Zayn Malik off-the-band was in Jakarta a week ago), Katy Perry, Beyonce or even hyped festivals, most recently the 11th Jakarta International Java Jazz Festival with Christina Perri and Jessie J highlighting the three-day event.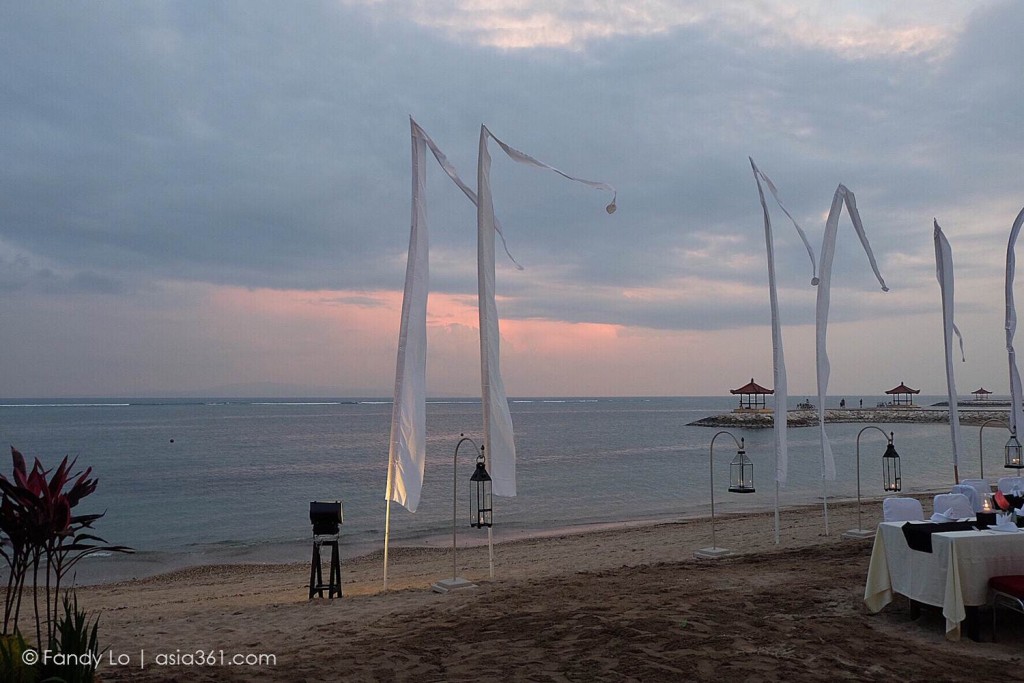 But again, Bali has not been the spotlight. The more popular and trendy Seminyak and Legian get all the party-crazed visitors all year. Nusa Dua at the southern tip of the island is a compound of grand and charming resorts. Ubud is dearly associated with genuine refined Balinese culture. So, when Griya Santrian, a beautiful beachfront resort at Sanur Beach, joins forces with Indra Lesmana, undeniably one of Indonesia's most popular jazz musicians, I am one happy guy.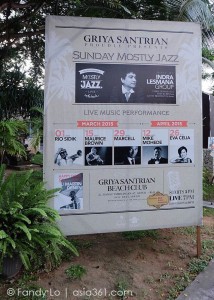 Mr. Lesmana, somehow one day, made a life-changing decision to reside in Bali, all the way from bustling Jakarta. And he is not here to lounge by the beach all day, well, not like he can't do that of course, but he said he's here to be inspired and to inspire. "Sunday Mostly Jazz" is introduced as a bi-weekly exclusive gig since March 2015 with the serene Sanur Beach as the setting.
Mas Indra, like most people call him, is mostly known for his reign as Indonesian Idol head judge from 2004 to 2008. He has released or produced 52 albums, worked with US-based MCA Records with two of his singles topping the Billboard jazz chart. Then he came to Bali, how awesome!
Collaboration is Indra Lesmana's thing. See his discography and past performances and you'll notice how Indra enjoys working with talents whoever they are. And it's no different with his "Sunday Mostly Jazz". He partnered with Rio Sidik, local jazz sensation and Maurice Brown, Grammy award-winning jazz trumpeter, producer and composer with all gigs in early March. I was invited to his exciting collab with Marcell. He is famous for his pop genre albums and appearance on TV and at music festivals. With looks and charisma certainly alluring his fans wherever he performs, he and Indra definitely jazz-ed up the stage that evening.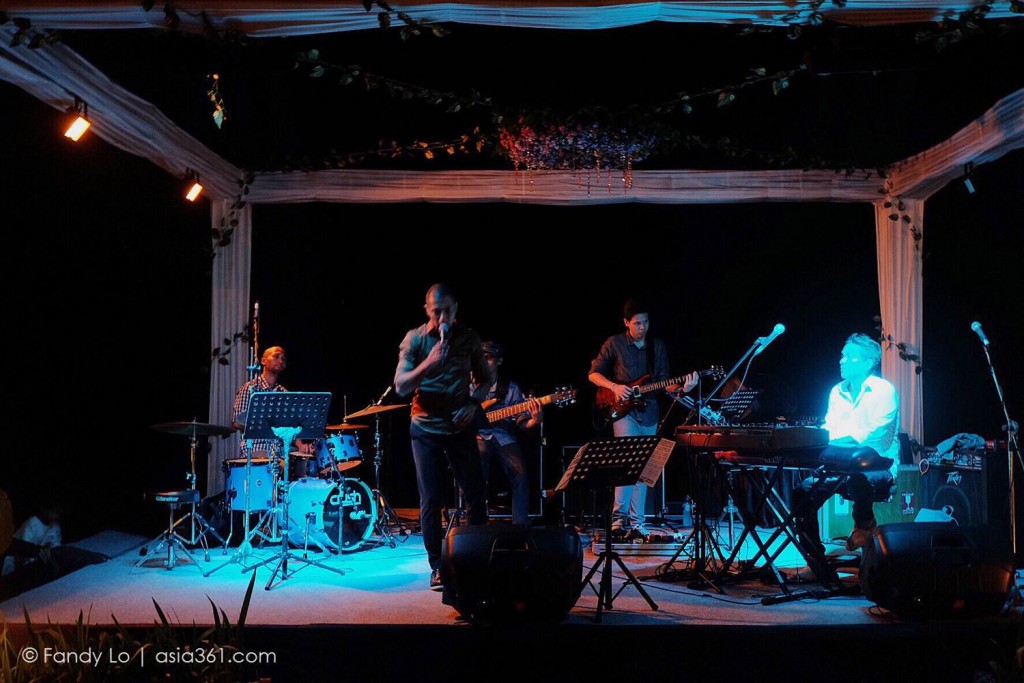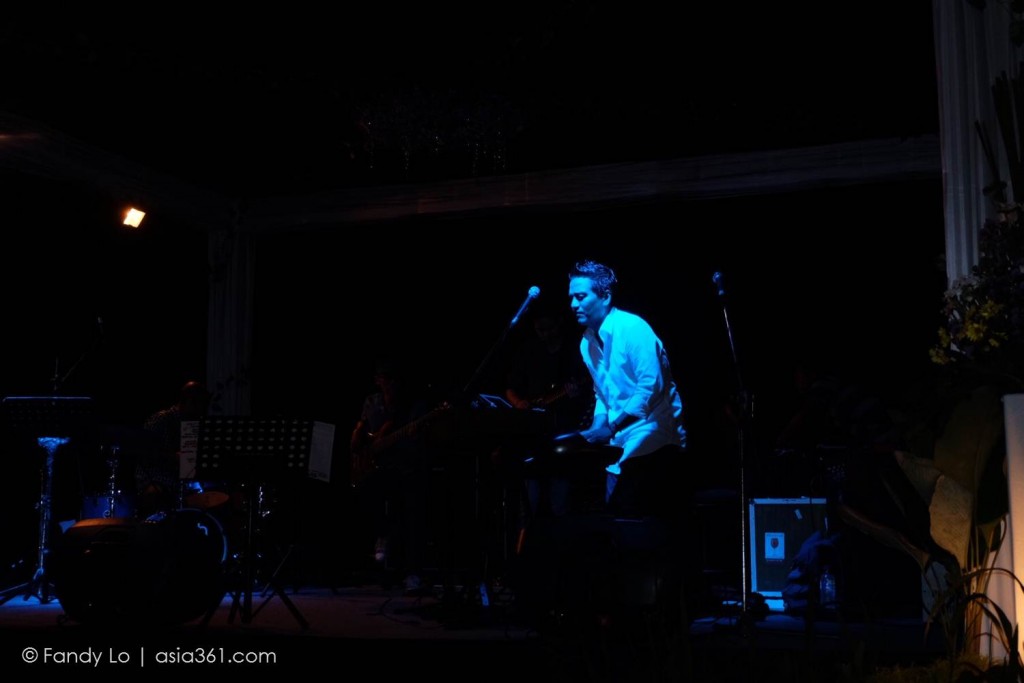 Repertoire of the evening (as if jazz has such a thing) includes dinner and drinks. With only IDR 200k, one can choose a main course and cocktail/mocktail. I shared a table with lovely friends and we loved Griya Santrian's pizzas. Their renditions of Hawaiian and Californian pizzas are rarely found these days. The dough was thick yet the crust was crispy and the oozing cheese was as tempting as it can be. Both came with generous chops of bacon, pepperoni and pineapple.
The evening was breezy, and having that pizza by the beach with your feet sunk inside the sand during the dusk was hands-down approved! We also had the Sangria pitcher and the chefs presented their Peking Duck on the occasion. Yeah I get it, it's not common to pair those two, but surprisingly the duck's roasted to perfection with slight burning after-taste and nice sauce.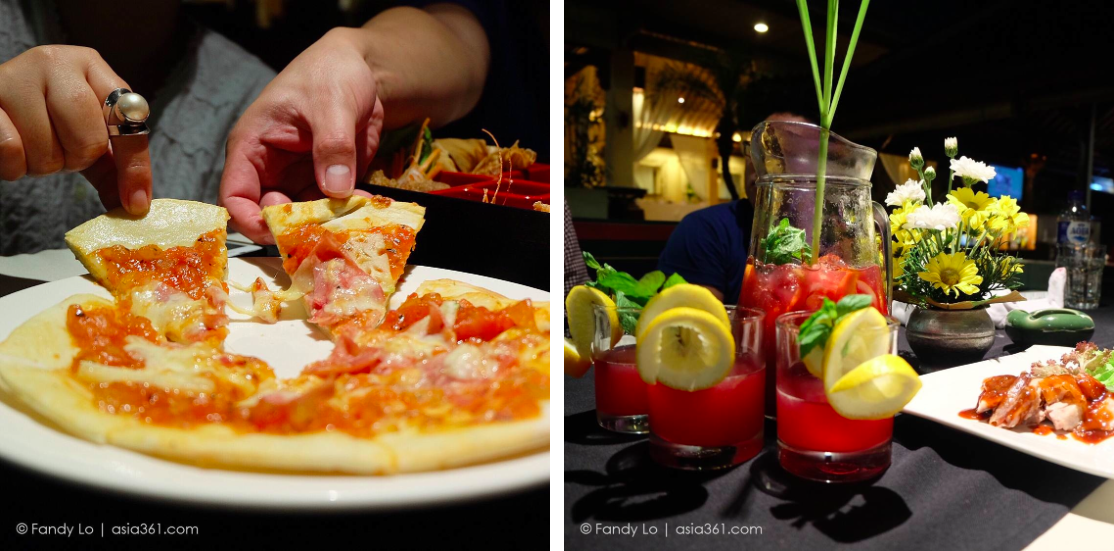 Indra and Marcell fired up the evening just before their intermission break. "Break" here means impromptu photo session and the fans just couldn't let the fine gentlemen go to rest. Marcell closed off the evening with his ever-popular 'Firasat'. I went home wondering, how a star-studded event like this can be so intimate. The head of Denpasar county occupied one of the table with his family. A well-known fashionista sat at another table. The resort's owner (mind you, he was the super friendly guy walking around smiling and saying hello — nice guy!) was hanging out with his friends who came with their modified high-end cars and yet the event was so warm — so Indra Lesmana, I should say.

Griya Santrian is kicking off all the right pedals here and I pledge to revisit them in April when Indra will be bringing Mike Mohede (Indonesian Idol Season 2 winner) on April 12 and Eva Celia on April 26. The collaboration with Eva Celia will be one to look for as she is Indra's very own daughter, and Bali must see how this father-daughter duo trade off the stage. Them, and that Peking Duck, I will be back.
What: Sunday Mostly Jazz
Where: Griya Santrian Beach Club, Jl. Danau Tamblingan 47, Sanur, Bali, Indonesia
Ticket costs IDR 200k/person (can be redeemed for food and beverage at the restaurant). For more information, call Tel: +62 361 288181, Ext. 2.